Home
/
SheNeed Plant Based Collagen Builder Powder with advance anti-aging formula -300gm & GET FREE CGG Collagen Peptide Night Facial Serum- 2X Collagen Restorative - 10ml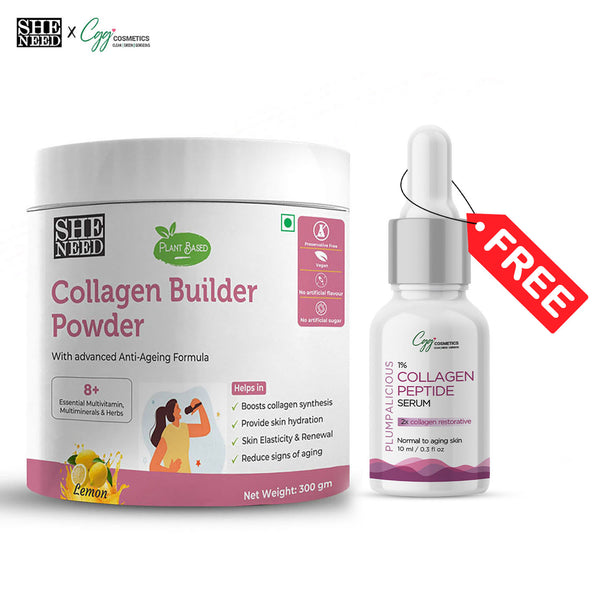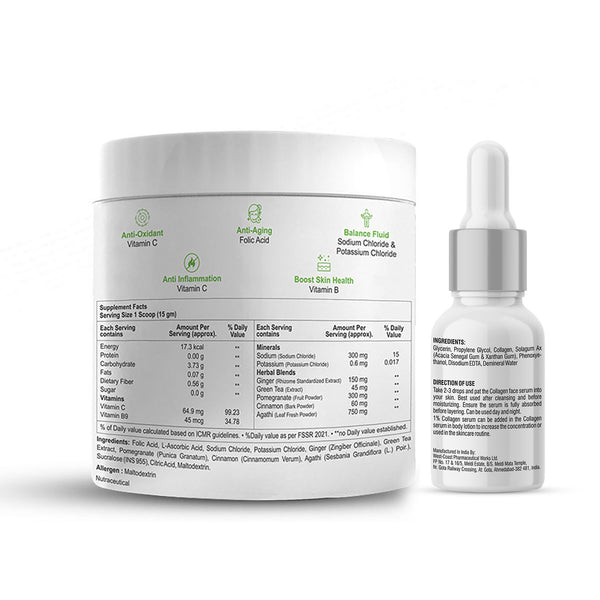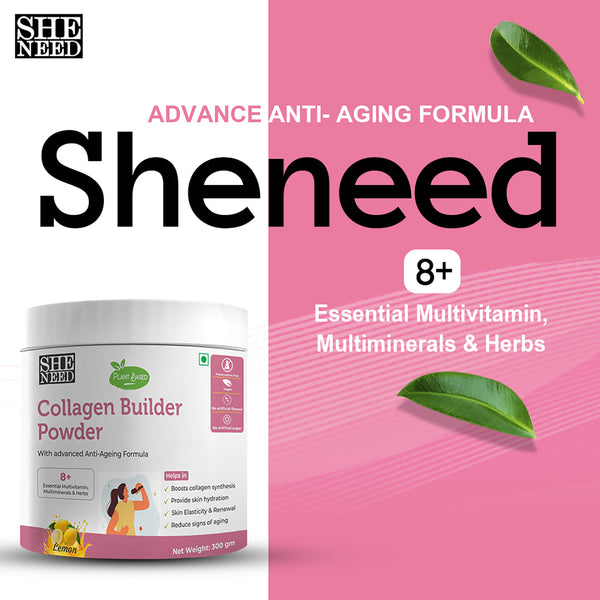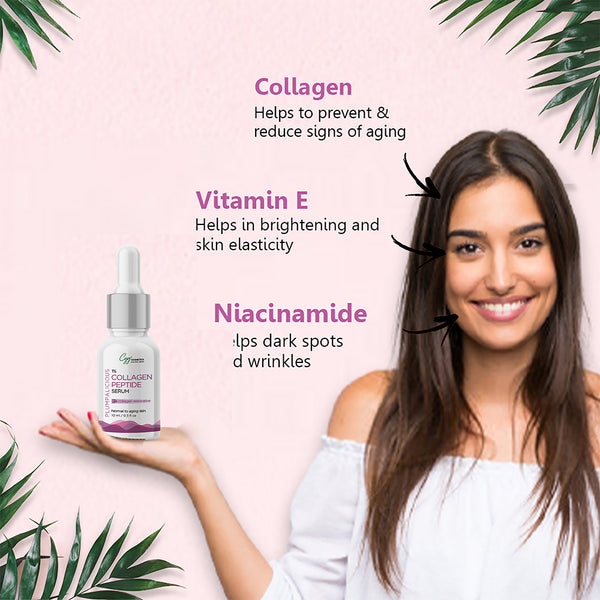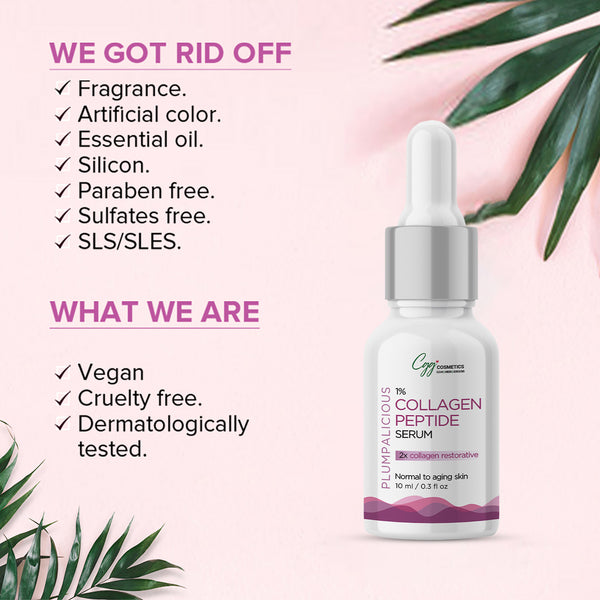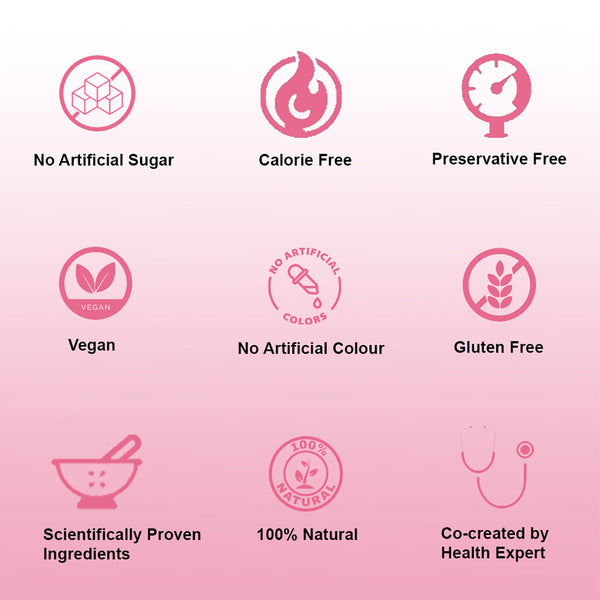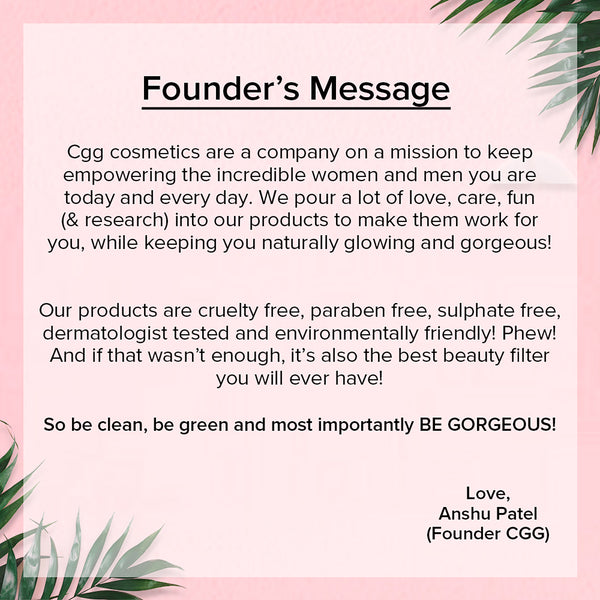 SheNeed Plant Based Collagen Builder Powder with advance anti-aging formula -300gm & GET FREE CGG Collagen Peptide Night Facial Serum- 2X Collagen Restorative - 10ml
SheNeed Plant Based Collagen Builder Powder with advance anti-aging formula -300gm & GET FREE CGG Collagen Peptide Night Facial Serum- 2X Collagen Restorative - 10ml
SheNeed Plant Based Collagen Builder Powder with advance anti-aging formula -300gm & GET FREE CGG Collagen Peptide Night Facial Serum- 2X Collagen Restorative - 10ml
SheNeed Plant Based Collagen Builder Powder with advance anti-aging formula -300gm & GET FREE CGG Collagen Peptide Night Facial Serum- 2X Collagen Restorative - 10ml
SheNeed Plant Based Collagen Builder Powder with advance anti-aging formula -300gm & GET FREE CGG Collagen Peptide Night Facial Serum- 2X Collagen Restorative - 10ml
SheNeed Plant Based Collagen Builder Powder with advance anti-aging formula -300gm & GET FREE CGG Collagen Peptide Night Facial Serum- 2X Collagen Restorative - 10ml
SheNeed Plant Based Collagen Builder Powder with advance anti-aging formula -300gm & GET FREE CGG Collagen Peptide Night Facial Serum- 2X Collagen Restorative - 10ml
SheNeed Plant Based Collagen Builder Powder with advance anti-aging formula -300gm & GET FREE CGG Collagen Peptide Night Facial Serum- 2X Collagen Restorative - 10ml
SHENEED: BEAUTY
SheNeed Plant Based Collagen Builder Powder with advance anti-aging formula -300gm & GET FREE CGG Collagen Peptide Night Facial Serum- 2X Collagen Restorative - 10ml
Sheneed Plant Based Collagen Builder :-
Collagen is the maximum plentiful drink within the human body, observed within the bones, muscles, skin, & tendons.
Collagen is a tough, insoluble, fibrous protein that makes up one third of the protein in the human body.
REDUCE AGEING SIGNS, SKIN RADIANCE AND HYDRATION: Sheneed's Collagen Booster is a plant based solution to boost collagen synthesis, skin elastin, and Hyaluronic Acid.
Research has shown that consuming collagen supplements increases muscle growth and strength in people with age-related muscle loss.
Collagen supplements have been claimed to support a healthy brain, heart, and intestines, as well as help control weight and keep hair and nails healthy.
Sheneed Plant based Collagen builder is Vegan, Gluten free, preservative free, soy free, calorie free & with no added sugar formulated by experts.

CGG Cosmetics Collagen Peptide Night Facial Serum - Anti-Aging, Anti-Wrinkle :-
Feel confident, look refreshed and youthful every day with CGG Cosmetics Collagen Peptide Night Facial Serum. Introducing a powerful blend of peptides that work together to restore and stimulate your skin's collagen and elastin networks. This concentrated serum works to improve the appearance of fine lines appearing as crows feet, smile lines. The high potency blend combines collagen and peptides to make skin appear plump and feel firm. With regular use of this anti wrinkle serum for face, you'll see the appearance of your pores diminish while your skin regains a firm and plump glow. By supporting healthy elasticity in the skin, this Niacinamide serum fixes wrinkles, fine lines, sagginess and puffiness. Niacinamide also works to reduce sensitivity and redness caused by breakouts and blemishes. It also reduces hyperpigmentation by brightening discoloration, age spots, and sunspots over time

Collagen, Niacinamide, Glycerin, Propylene Glycol, Xanthan Gum, Disodium EDTA, Phenoxyethanol, Fragrance, Demineral Water
Suggested Use: - 
SheNeed Plant Based Collagen Builder :- Take 1 scoop of 10gms daily with 100 ml of water, Shake well before use.
CGG Cosmetics Collagen Peptide Night Facial Serum :- Take 1-2 drops of the serum on your hand and apply on your face. In case of any itching or burning issue, mix the serum with any moisturizers, Gently massage the serum in circular motion for 2-3 minutes, Allow several minutes for serum to absorb,  Follow with our CGG Night-time Collagen Moisturizer, may be applied daily
SheNeed Plant Based Collagen Builder :-

Sheened Plant Based Collagen Builder is crafted from over 21 real, nutritious, plant primarily based totally wholefoods with components selected to assist the body's very own Collagen production.
•It Contains eight anti-ageing, 10 pro-Collagen superfoods, & three standardized wholefood Vitamin extracts.
•That helps hold healthful ranges of Collagen, Keratin, & Elastic- three Proteins that sell the body's herbal glow.
•Pollutants in water, air, food, stress, & overexposure to the solar dissipate our collagen storehouse, making replenishment vital.
•Supports & restores younger-searching pores & skin with 70 mg Silica, forty mg Vitamin C & 252 mcg Biotin.
•Silica from the herbal bamboo shoot is a key co-vitamins for Collagen production, Vitamin C from Acerola Cherry protects from UV harm & beauty-boosting Biotin helps pores & skin restore & regeneration.
•Gluten-free, soy-free, non-GMO, no synthetic sweeteners, 0g sugar.


CGG Cosmetics Collagen Peptide Night Facial Serum - Anti-Aging, Anti-Wrinkle :-

 CGG Collagen Serum is your key to firmer, more youthful looking skin. It is a moisturizing serum with collagen and niacinamide which reduces the appearance of wrinkles, fine lines, dark circles, puffiness and age spots