Home
/
BUY SheNeed Hair, Skin & Nails Vitamins With Biotin, Collagen & Keratin-60 capsules AND GET FREE SheNeed Hair, Skin & Nails Vitamins With Biotin, Collagen & Keratin-60 capsules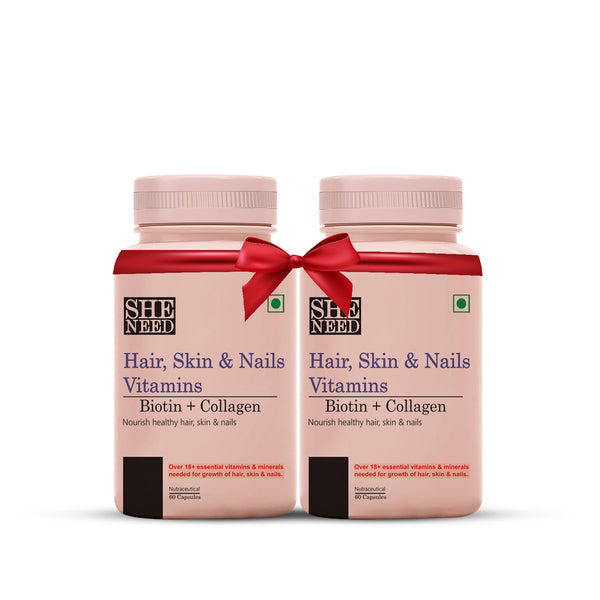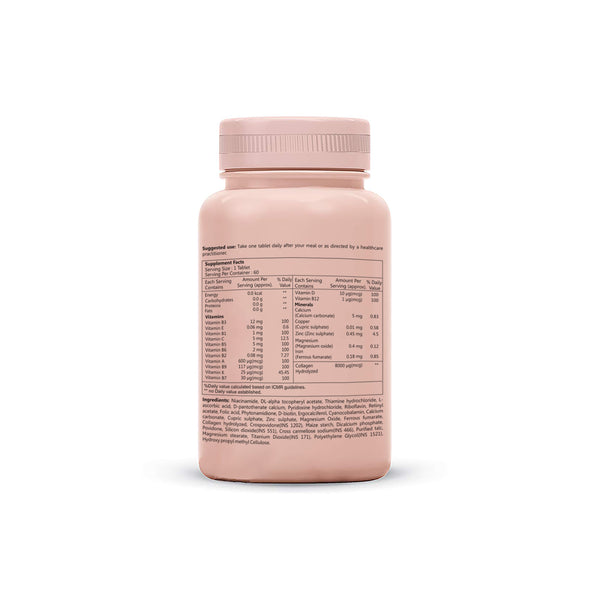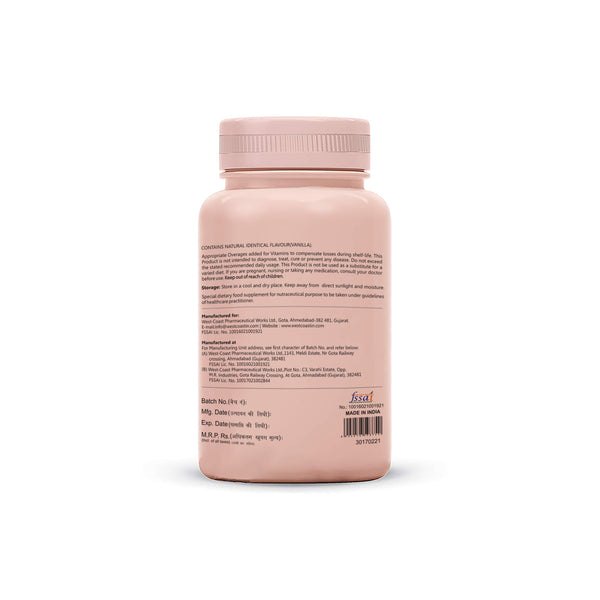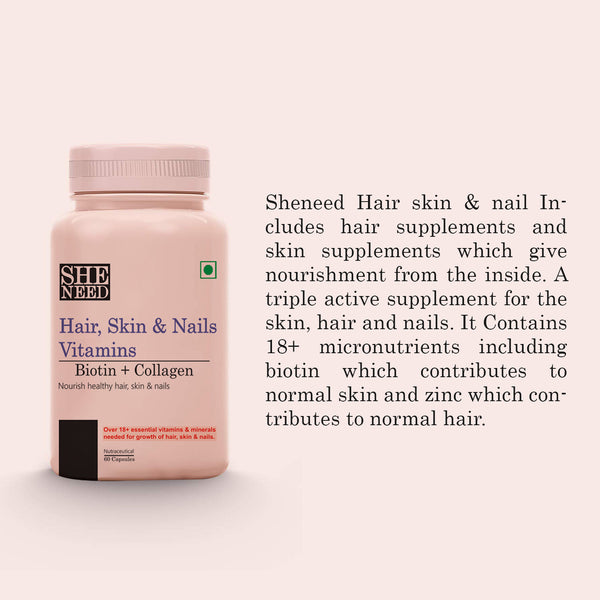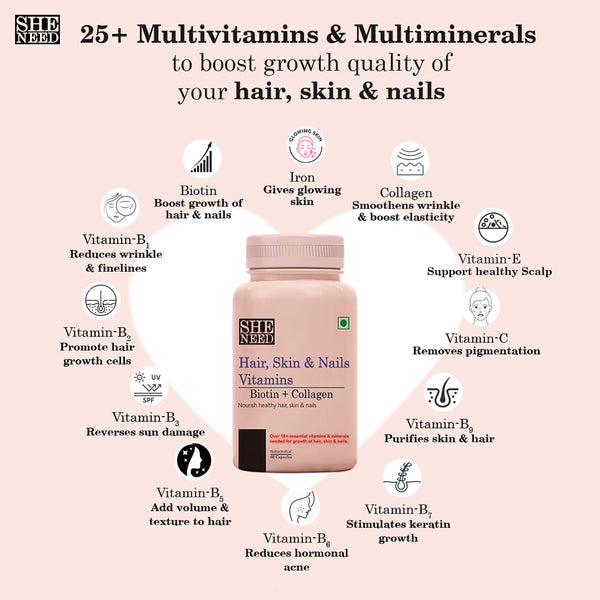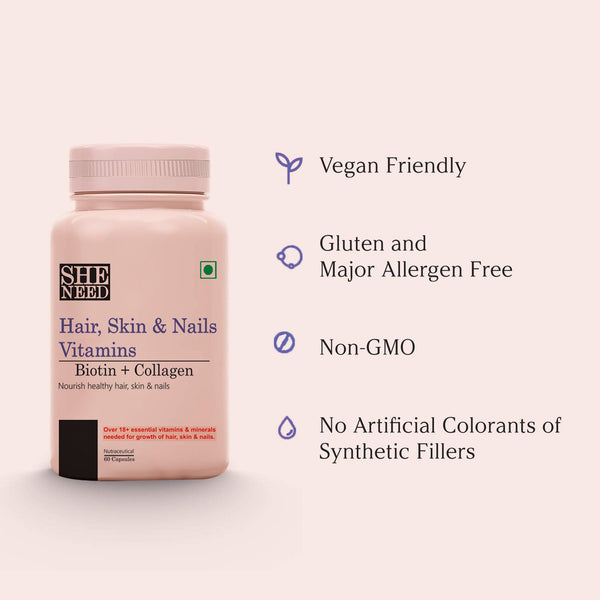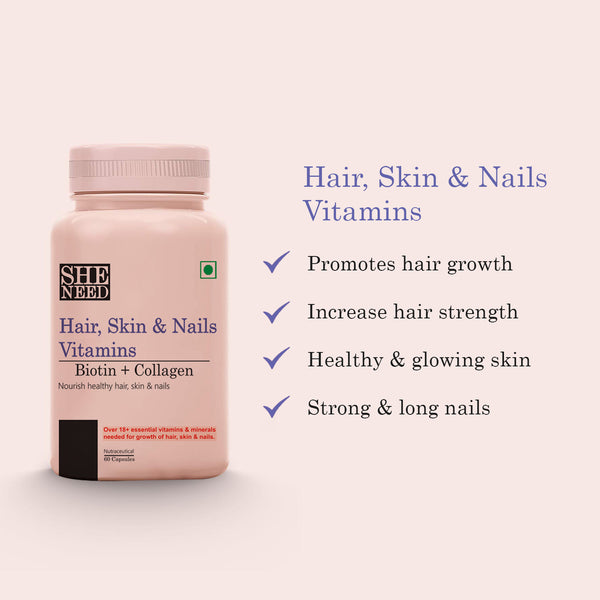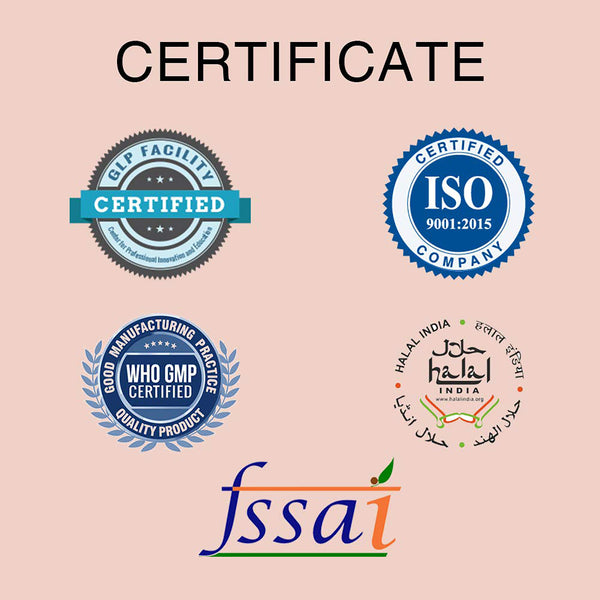 BUY SheNeed Hair, Skin & Nails Vitamins With Biotin, Collagen & Keratin-60 capsules AND GET FREE SheNeed Hair, Skin & Nails Vitamins With Biotin, Collagen & Keratin-60 capsules
SHENEED: BEAUTY
BUY SheNeed Hair, Skin & Nails Vitamins With Biotin, Collagen & Keratin-60 capsules AND GET FREE SheNeed Hair, Skin & Nails Vitamins With Biotin, Collagen & Keratin-60 capsules
 Sheneed Hair, Skin & Nails includes hair supplements and skin supplements which give nourishment from the inside. A triple active supplement for the skin, hair and nails. It contains 18+ micronutrients including biotin which contributes to normal skin and zinc which contributes to normal hair.
Biotin, Collagen, Keratin

Suggested Use:- Take one tablet daily after your meal or as directed by a healthcare practitioner.
Promotes hair growth.
Increase hair strength.
Healthy and glowing skin.
Strong and long nails.
Vegan friendly.
Gluten and major allergen free.
Non – GMO.
No artificial colorants of synthetic fillers.