Home
/
SheNeed Boron Supplements (3 mg) For Women - Better Muscle Coordination & Maintains Estrogen Levels- 60 Capsules AND GET FREE Cgg Collagen peptide serum- 2x Collagen Restorative-10ml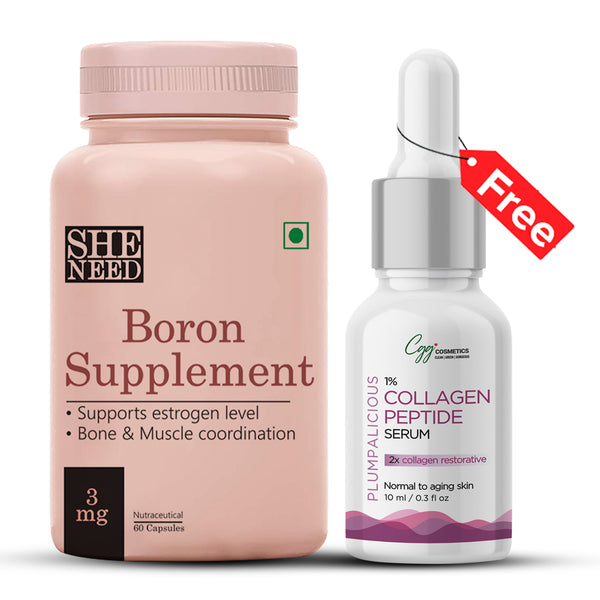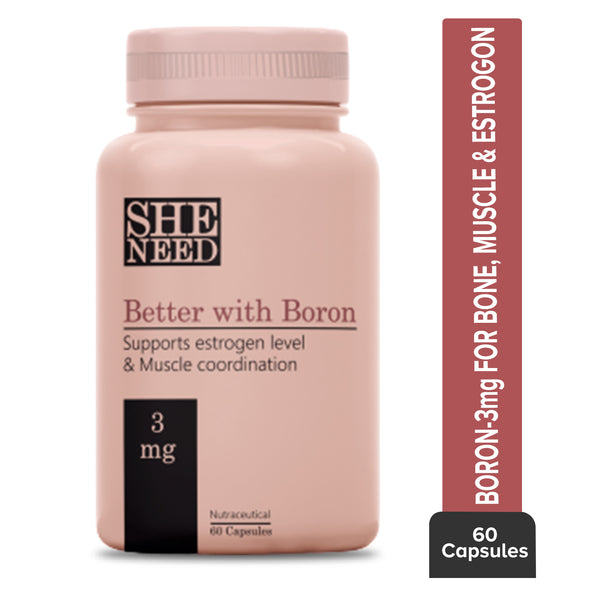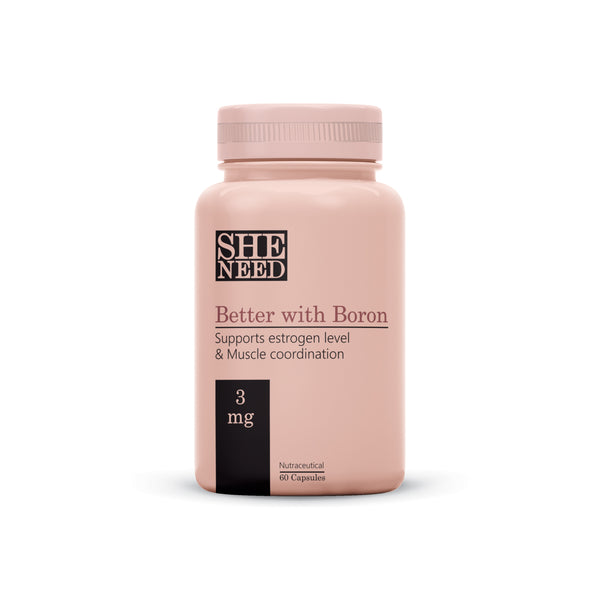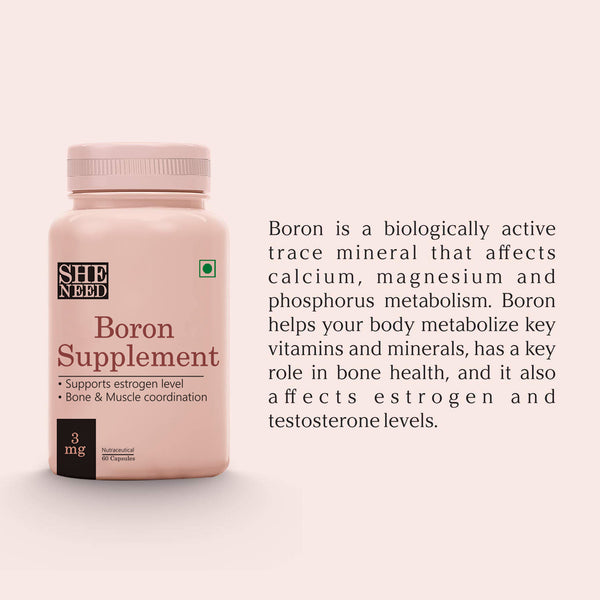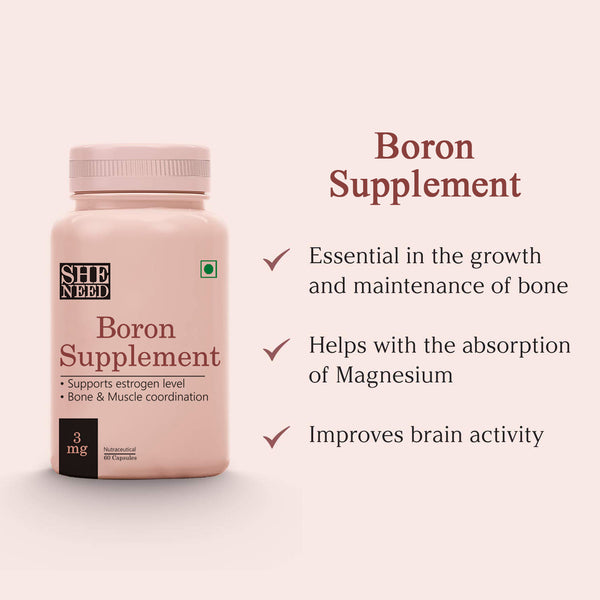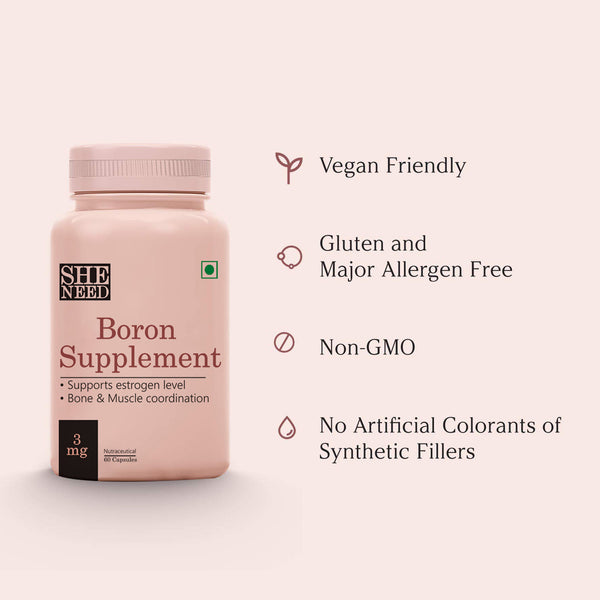 SheNeed Boron Supplements (3 mg) For Women - Better Muscle Coordination & Maintains Estrogen Levels- 60 Capsules AND GET FREE Cgg Collagen peptide serum- 2x Collagen Restorative-10ml
SheNeed Boron Supplements (3 mg) For Women - Better Muscle Coordination & Maintains Estrogen Levels- 60 Capsules AND GET FREE Cgg Collagen peptide serum- 2x Collagen Restorative-10ml
SHENEED: BEAUTY
SheNeed Boron Supplements (3 mg) For Women - Better Muscle Coordination & Maintains Estrogen Levels- 60 Capsules AND GET FREE Cgg Collagen peptide serum- 2x Collagen Restorative-10ml
Better with Boron pills is used for building strong bones, as an aid for building muscles and for improving muscle coordination. It is also used to enhance the cell selectivity of radiation therapy. It supports bone strength and works with calcium and magnesium. It is a biologically active trace mineral which affects calcium, magnesium, and phosphorus metabolism. Boron helps your body metabolize key vitamins and minerals, has a key role in bone health, and it also affects estrogen and testosterone levels.
Suggested Use: - Take 1 Capsule daily with a meal or as directed by a healthcare practitioner.
Boron is a biologically active trace mineral that affects calcium, magnesium and phosphorus metabolism.
Boron supports to bone and joint health, aids bone density and healthy brain function.
Boron affects  human steroid hormone levels
Dietary boron intake support a healthy prostate
Essential in the growth and maintenance of bone
Active in the production of hormones
Helps with the absorption of Magnesium
Reduces C-reactive protein
Raises the level of enzymes such as superoxide dismutase, catalase, and glutathione peroxidase
Improves brain electrical activity
Essential for parathyroid function
SheNeed Products are Vegan Friendly, Gluten and Major Allergen Free, Non-GMO, No Artificial Colorants of Synthetic Fillers.