Home
/
SheNeed Collagen Skin Shot (10gx30 Sachets) & GET FREE Cosmetics 1% collagen peptide serum with 2X Collagen Restorative -10ml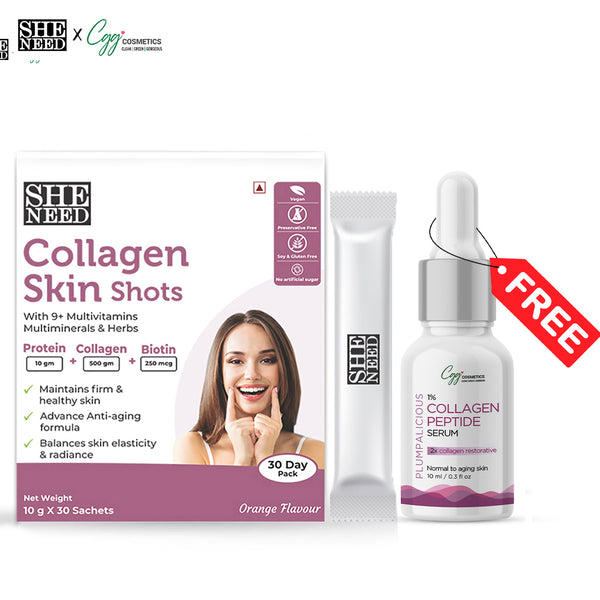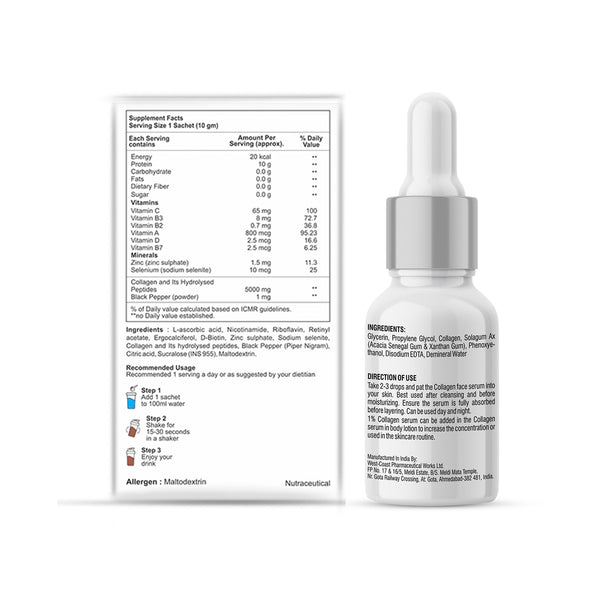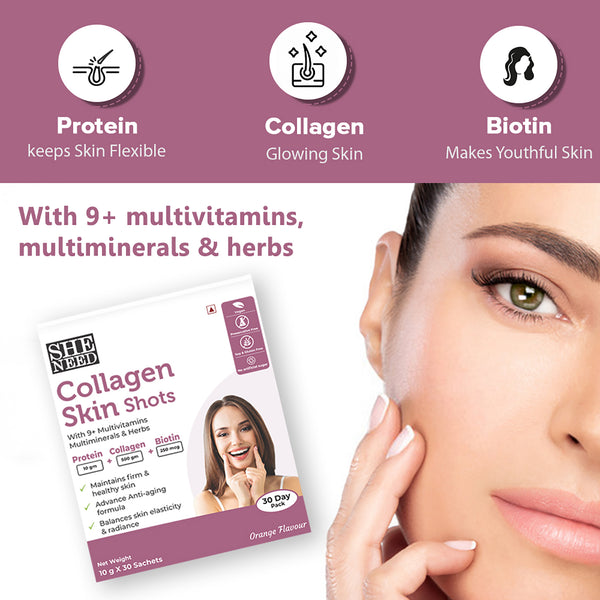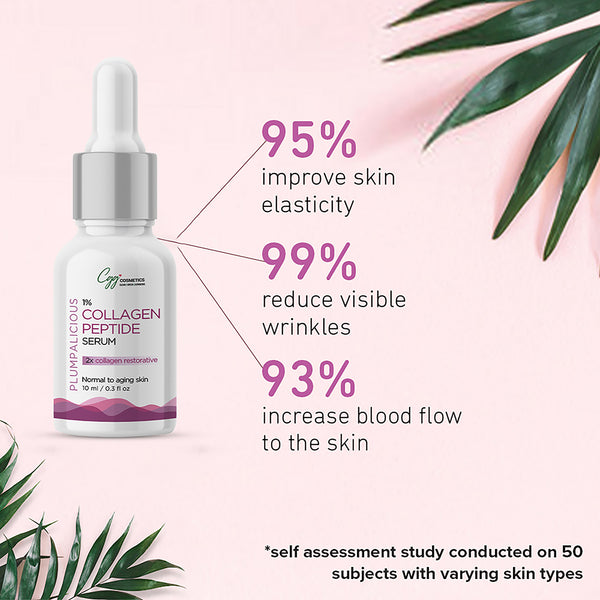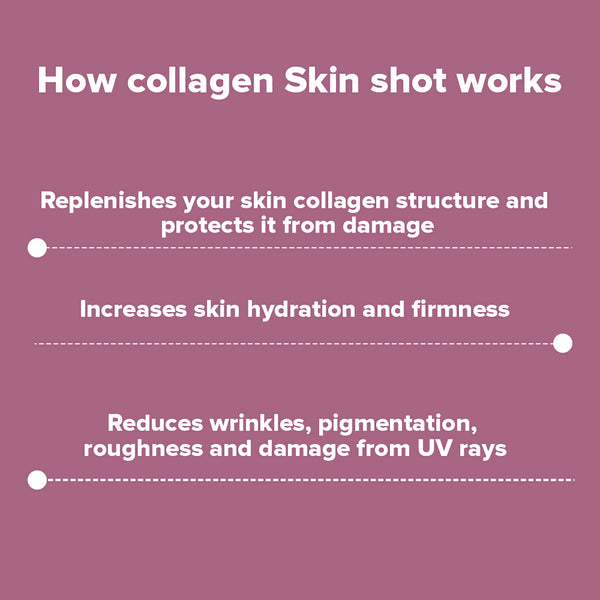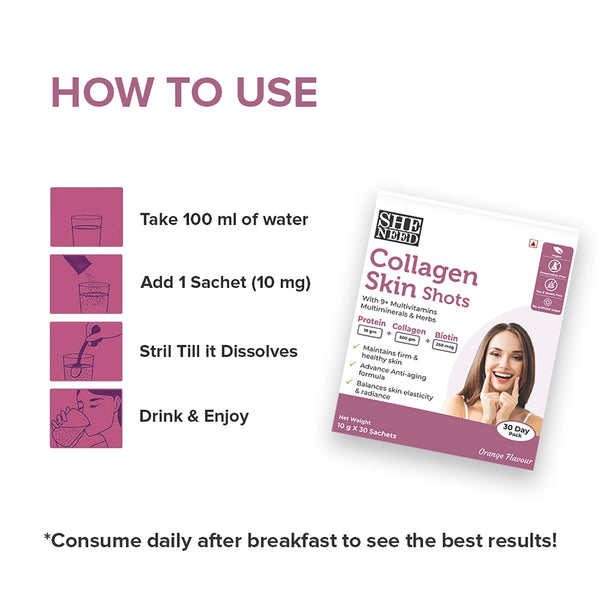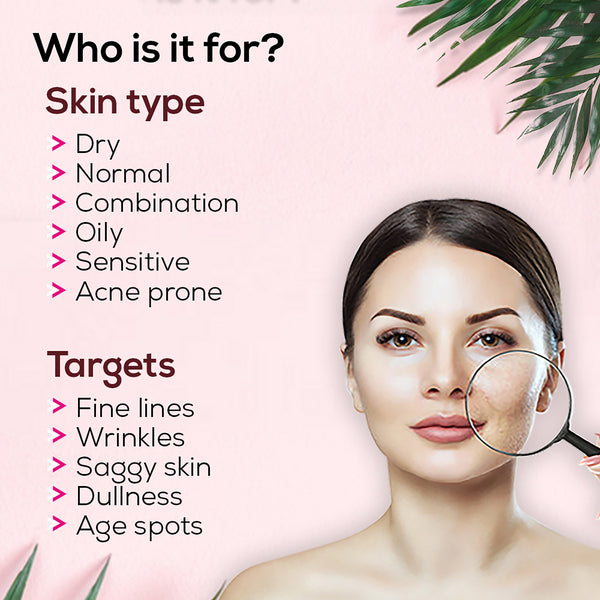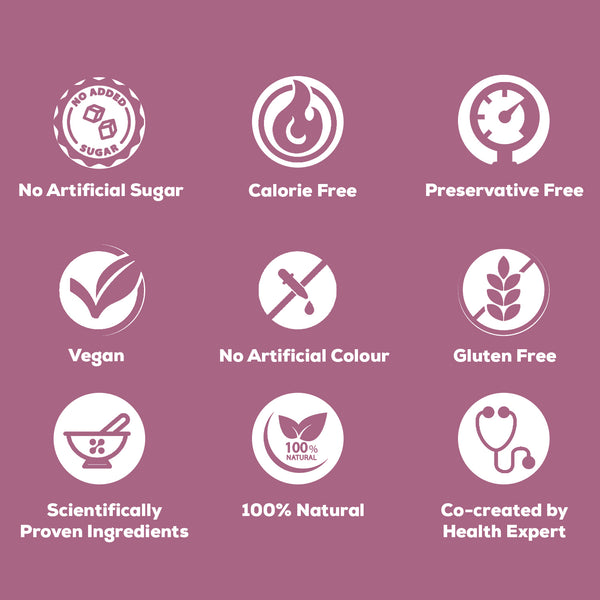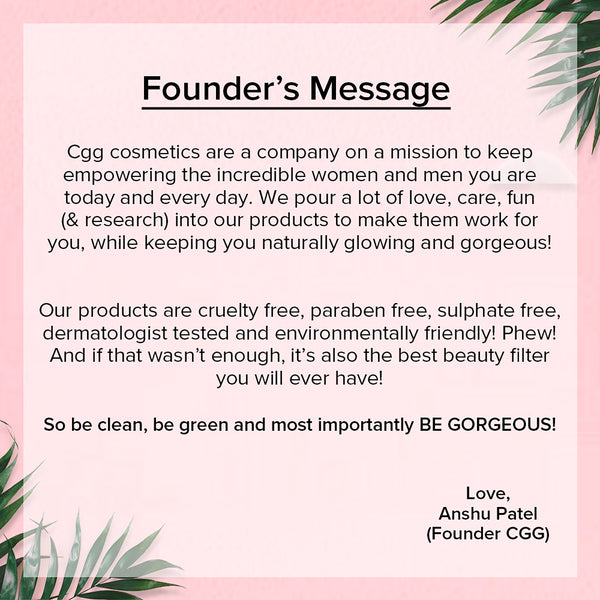 SheNeed Collagen Skin Shot (10gx30 Sachets) & GET FREE Cosmetics 1% collagen peptide serum with 2X Collagen Restorative -10ml
SHENEED: BEAUTY
SheNeed Collagen Skin Shot (10gx30 Sachets) & GET FREE Cosmetics 1% collagen peptide serum with 2X Collagen Restorative -10ml
SheNeed Collagen Skin Shot :-  YOUTHFUL SKIN: Clinically researched Sheneed Collagen skin shots for men and women allows enhance firmness and elasticity of the pores and skin. Hyaluronic acid allows enhance pores and skin moisture & keep the softness of the pores and skin and delays pores and skin ageing.
SKIN GLOW: Potent antioxidants like Vitamin C & E, and OPITACTM Glutathione allows enhance pores and skin glow, luminosity, and readability with the aid of using inhibiting melanin synthesis that offers stupid colouration to the pores and skin. HEALTHY NAILS: This collagen complement for pores and skin includes biotin that could assist growth nail growth & firmness, decreasing nail cracking & chipping.
HAIR CARE SUPPLEMENT: Biotin on this collagen drink blend can also additionally assist growth hair growth & strength.
CLINICALLY RESEARCHED INGREDIENTS: Sheneed Collagen are clinically researched substances which are discovered to be powerful and secure for use.
CGG Cosmetics Collagen Peptide Night Facial Serum - Anti-Aging, Anti-Wrinkle:-  Feel confident, look refreshed and youthful every day with CGG Cosmetics Collagen Peptide Night Facial Serum. Introducing a powerful blend of peptides that work together to restore and stimulate your skin's collagen and elastin networks. This concentrated serum works to improve the appearance of fine lines appearing as crows feet, smile lines. The high potency blend combines collagen and peptides to make skin appear plump and feel firm. With regular use of this anti wrinkle serum for face, you'll see the appearance of your pores diminish while your skin regains a firm and plump glow. By supporting healthy elasticity in the skin, this Niacinamide serum fixes wrinkles, fine lines, sagginess and puffiness. Niacinamide also works to reduce sensitivity and redness caused by breakouts and blemishes. It also reduces hyperpigmentation by brightening discoloration, age spots, and sunspots over time
Hydrolyzed Collagen,vitamin C,Biotin
Suggested Use: - 
SheNeed Collagen Skin Shot :-  As a dietary supplement for adults, take 1-2 shots daily between the meals, or as directed by the aid practitioner.
CGG Cosmetics Collagen Peptide Night Facial Serum - Anti-Aging, Anti-Wrinkle:- Take 1-2 drops of the serum on your hand and apply on your face. In case of any itching or burning issue, mix the serum with any moisturizers,  Gently massage the serum in circular motion for 2-3 minutes,  Allow several minutes for serum to absorb,  Follow with our CGG Night-time Collagen Moisturizer, may be applied daily


SheNeed Collagen Skin Shot :-                                                                                  Sheneed collagen skin Shots are clinically formulated useful splendour beverages designed to clearly guide healthy, firm, younger pores and skin. The specific system of Sheneed's Collagen Shots combines an effective mixture of Bioperine (as a bioavailability enhancer) plus Essential Elements (which includes Vitamin A, B, C and D + Biotin and Zinc) which creating from inside to enhance the pores and skin via way of means of offering safety in opposition to Oxidative Stress.
CGG Cosmetics Collagen Peptide Night Facial Serum - Anti-Aging, Anti-Wrinkle:-CGG Collagen Serum is your key to firmer, more youthful looking skin. It is a moisturizing serum with collagen and niacinamide which reduces the appearance of wrinkles, fine lines, dark circles, puffiness and age spots.This serum contains collagen which is a powerful anti-aging protein that alert skin when it's time to produce more collagen. It also contains niacinamide which improves skin radiance
In addition to being an anti-aging skincare must-have ingredient and skin plumper, peptides are touted as natural healing agents.
CGG products are cruelty-free, paraben-free, sulphate-free, dermatologist-tested,environment-friendly and are made from globally sourced ingredients.