Home
/
Sheneed Bloat No More-Digestive Supplement with Herbal Essential for Bloating -60 Capsules AND GET FREE Sheneed Bloat No More-Digestive Supplement with Herbal Essential for Bloating -60 Capsules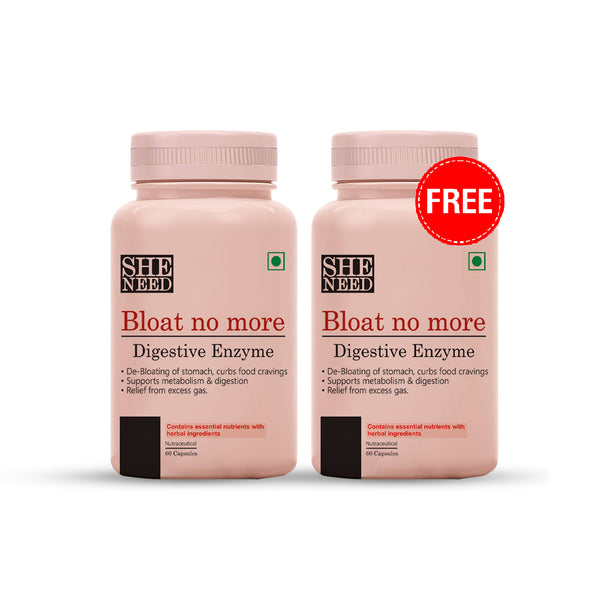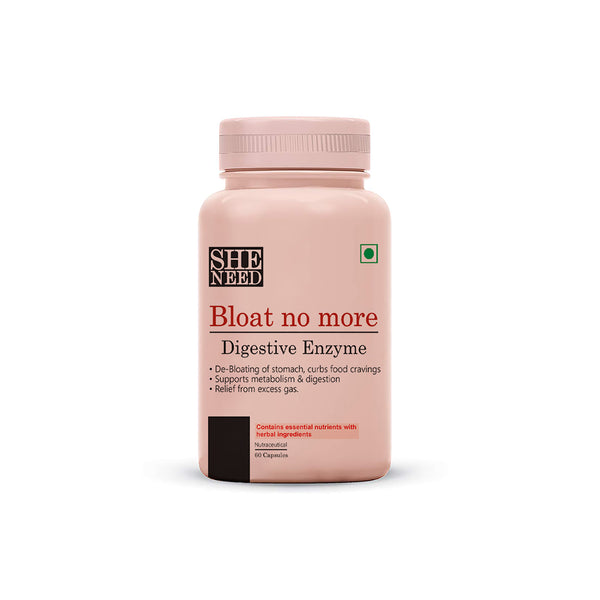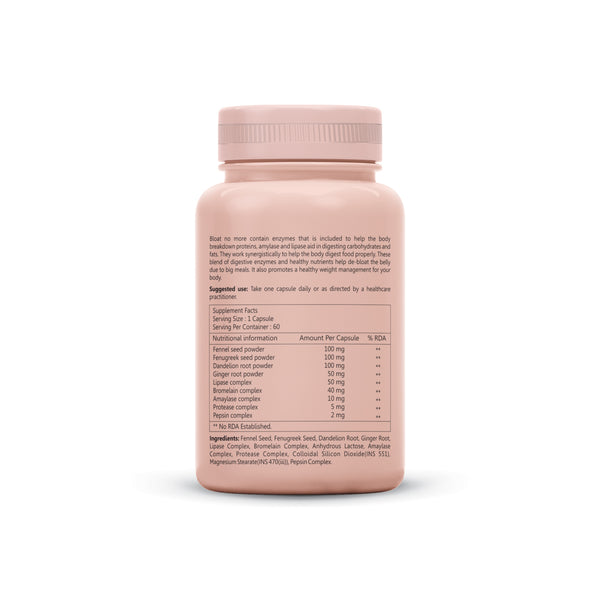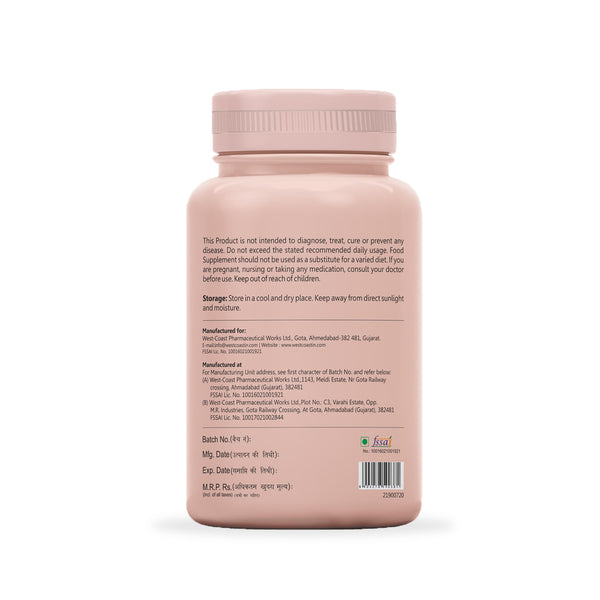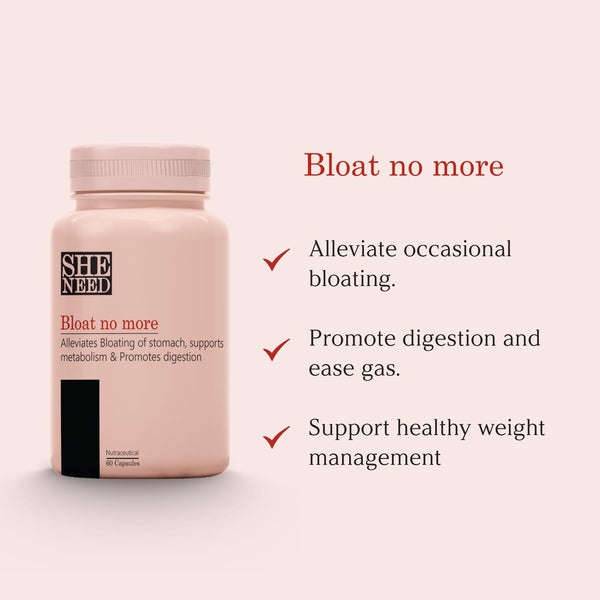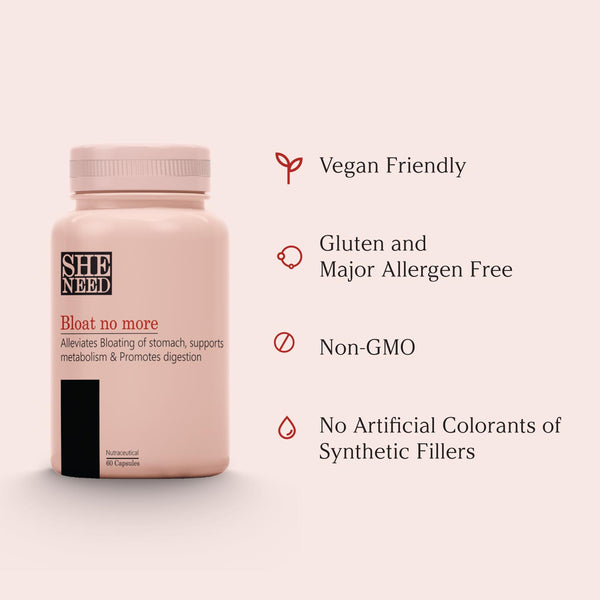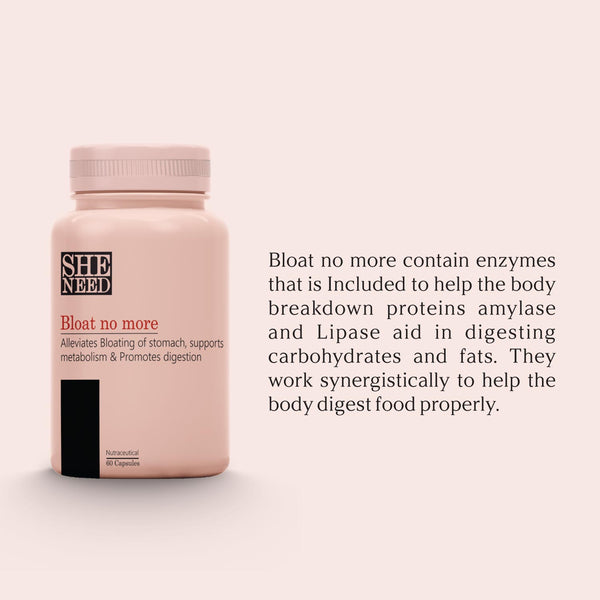 Sheneed Bloat No More-Digestive Supplement with Herbal Essential for Bloating -60 Capsules AND GET FREE Sheneed Bloat No More-Digestive Supplement with Herbal Essential for Bloating -60 Capsules
SHENEED: BEAUTY
Sheneed Bloat No More-Digestive Supplement with Herbal Essential for Bloating -60 Capsules AND GET FREE Sheneed Bloat No More-Digestive Supplement with Herbal Essential for Bloating -60 Capsules
Bloat no more contain enzymes that is Included to help the body breakdown proteins amylase and Lipase aid in digesting carbohydrates and fats. They work synergistically to help the body digest food properly. These blend of digestive enzymes and healthy nutrient help de-bloat the belly due to big meals. It also promotes a healthy weight management for your body. 
Fenugreek seed powder, Dandelion root powder, Ginger root powder , Lipase complex , Bromelain complex, Amylase complex , Protease complex ,Pepsin complex.
Suggested Use: - Take one capsule daily or as directed by a healthcare practitioner.
Alleviate  occasional bloating.
 Promote digestion and ease gas.
Support healthy weight management.
 Bloat Relief is a natural diuretic that provides gentle support for excess water weight and bloat reduction.
 Bloat Relief helps to maintain electrolyte balance, while flushing away excess fluids that can be accumulated in the body from poor dietary choices, eating too much salt or too many carbohydrates, insufficient fluid intake, lactose intolerance, sedentary lifestyle, excess stress, inadequate exercise and premenstrual symptoms. Our formula helps restore the body's water balance with nutrients that promote hydration, while providing relief from water retention.