Home
/
SheNeed Hair Supplement With 11+Nutrients, Vit-B9 & Vit-E for Hair Texture & Hair Fall Control AND GET FREE CGG Lavender oil for hair Quality -15ml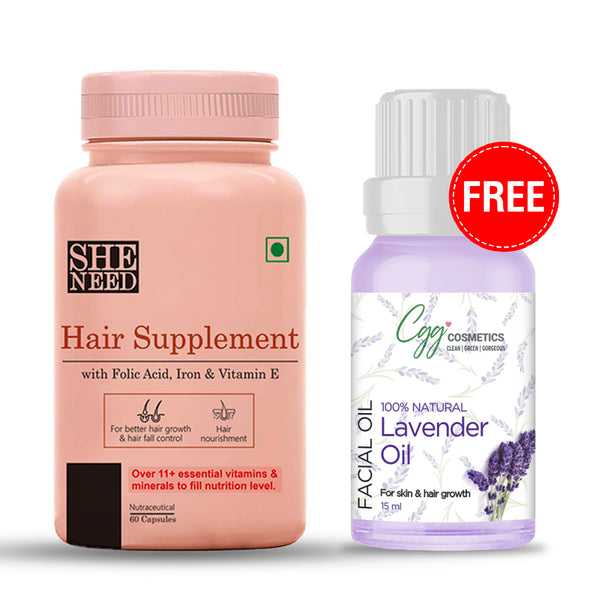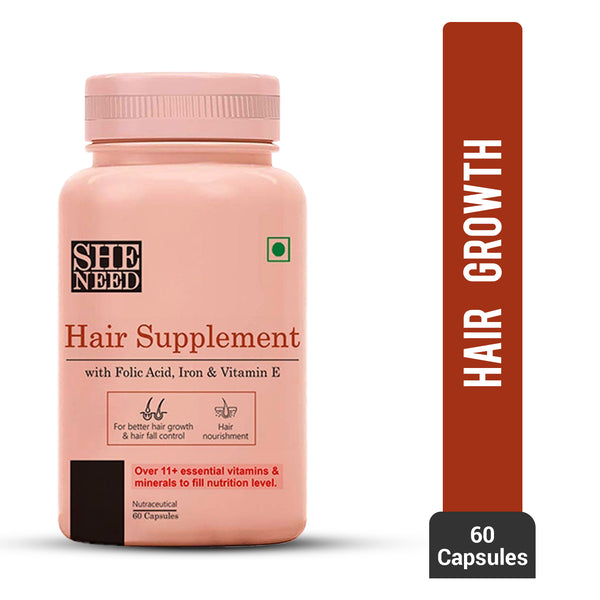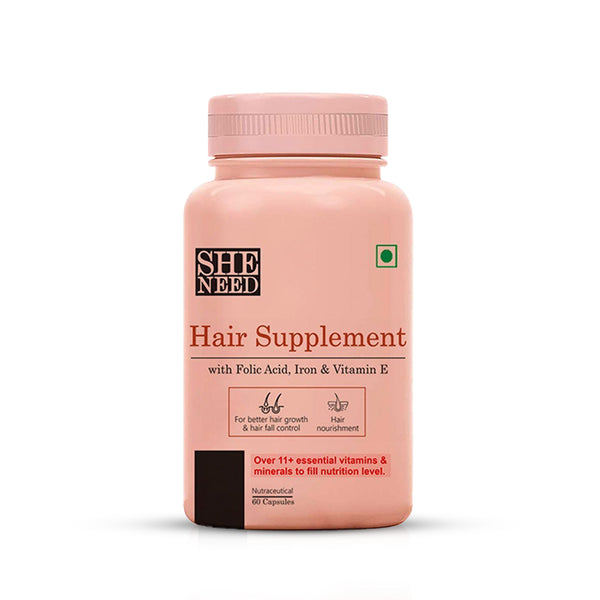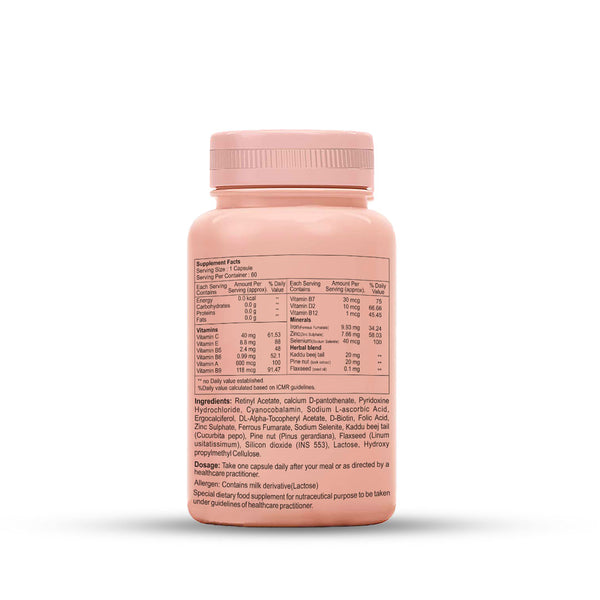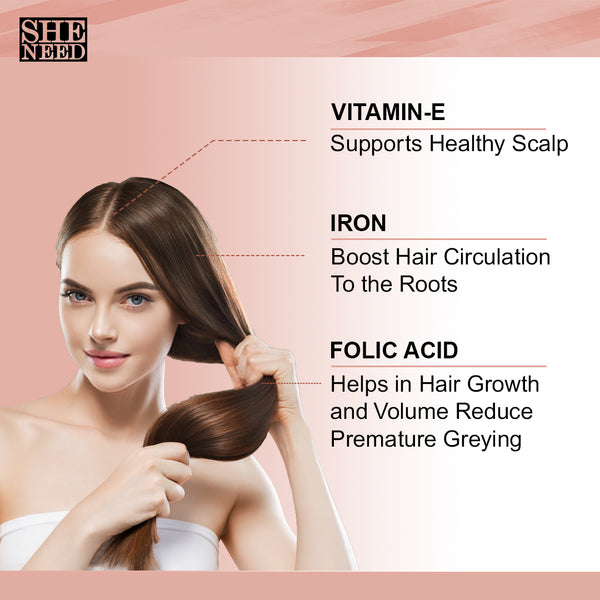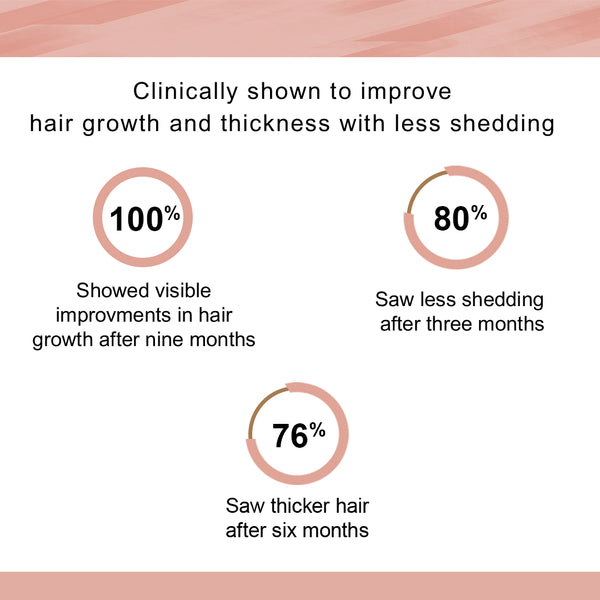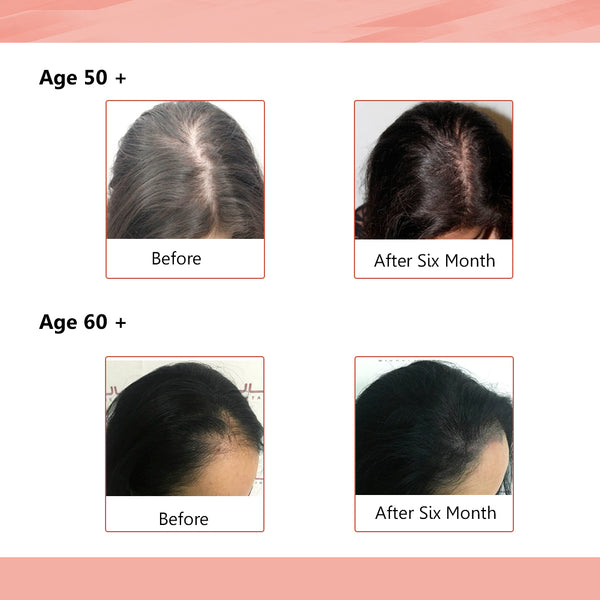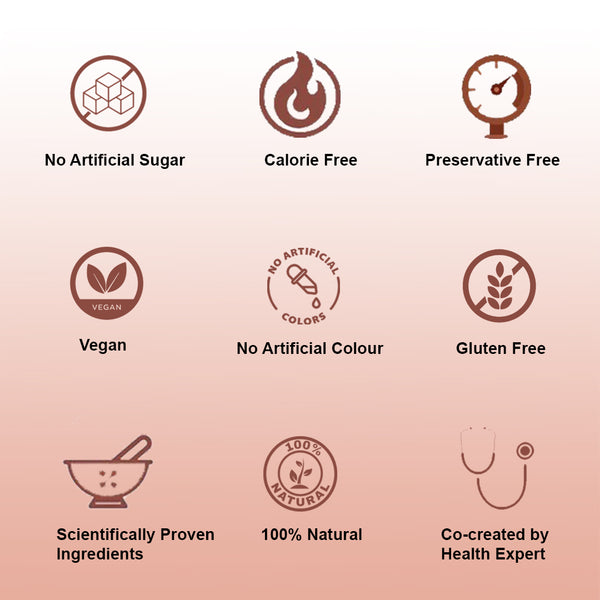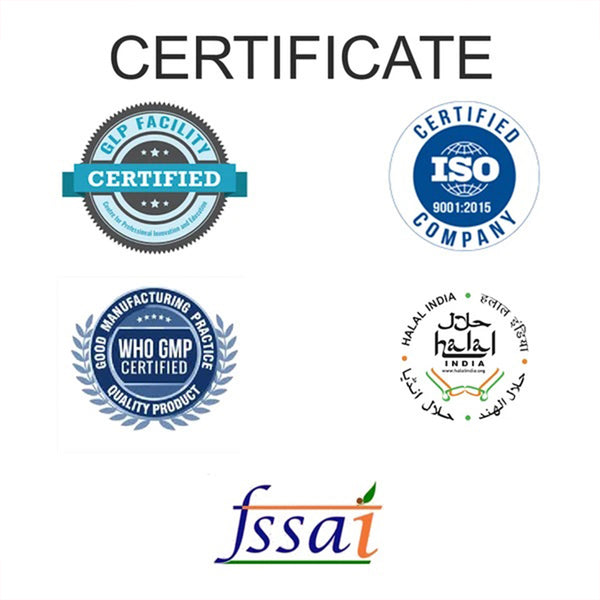 SheNeed Hair Supplement With 11+Nutrients, Vit-B9 & Vit-E for Hair Texture & Hair Fall Control AND GET FREE CGG Lavender oil for hair Quality -15ml
SHENEED: BEAUTY
SheNeed Hair Supplement With 11+Nutrients, Vit-B9 & Vit-E for Hair Texture & Hair Fall Control AND GET FREE CGG Lavender oil for hair Quality -15ml
• Improves hair strengths: With our hair vitamin capsules for growth, you can help your hair grow stronger and healthier by providing it with all of the nutrients it requires.
• Roots of healthy hair: Sheneed Hair Vitamins Supplements are formulated with a potent combination of vitamins a, d3, e, b3, b5, b6, b12, and b9, as well as the goodness of calcium, iron, zinc, and selenium, to nourish hair roots and feed the scalp bed.
• Manages Follicle shrinking: With the help of stinging nettle, pumpkin seed, and other ingredients, these hair vitamin supplements manage follicle shrinking and hair fall. Our product, with its unique blend of essential vitamins and antioxidants, will help address various deficiencies that have been linked to hair loss in men and women of all ages.
• Vitamin B5 for Hair with Biotin: Take advantage of the benefits of biotin with our hair growth vitamin, which has been shown in scientific studies to promote hair growth, shine, and density.
• Capsule is safe & Gluten-free: Every products of Sheneed is meticulously created with the concept of holistic wellness in mind.Sheneed Hair Supplement is vegan, sugar-free, and cruelty-free capsules are free of gluten, artificial colouring.. 
•Flaxseed:
Promotes scalp health
•Pumpkin seed:
Improves hair growth
•Pine barks:
Reduces hair fall

Suggested Use:- •Take one tablet daily after a meal or as directed by a healthcare practitioner.
Sheneed Hair Supplement is a cutting-edge formula of Hair Vitamins, DHT Blocker, and Omega 3 designed specifically for daily hair nutrition.
Vitamins A, C, D, E, B-complex, Iron, Zinc, Omega 3 and other nutrients promote hair growth and nourishment.
DHT Blockers such as Stinging Nettle, Pumpkin Seed and Pine Bark help to prevent follicle shrinkage and control hair loss.
Sheneed Hair Supplements with DHT Blocker and Omega-3 have anti-inflammatory properties that help to open up the hair follicles and promote hair growth by preventing dry and flaky scalp.
Gluten-free, soy-free, non-GMO, no artificial sweeteners, and zero grammes of sugar.