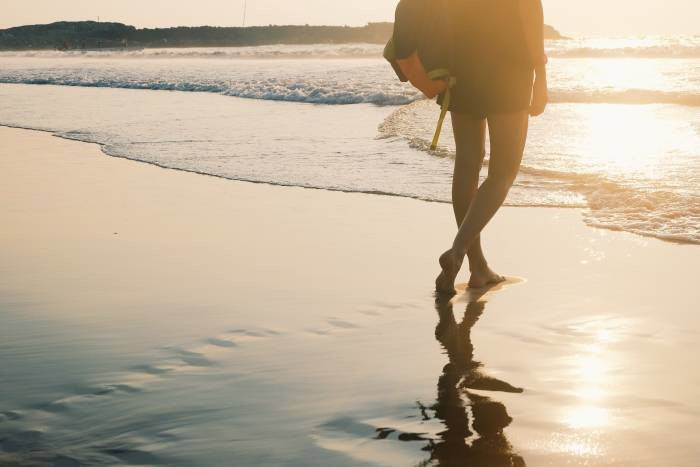 The best vitamins for women in their 30s, 40s, and 50s
Folic acid (also known as folate or vitamin B9)
Biologically speaking, women in their 30s are considered to be in their childbearing years. Whether you are planning to get pregnant or not, taking folic acid during these years helps maintain health. Folic acid, also referred to as folate or vitamin B9, supports brain health and cell reproduction, enhances verbal fluency and memory, and is believed to enhance one's mood.

Folic acid is especially important for women who are thinking about having children and for women who are pregnant, and thus is a key ingredient in prenatal vitamins. In fact, while most people think of prenatal vitamins as something to take once you're already pregnant, it may be more beneficial to start taking them before becoming pregnant. When taken up to 6 months before pregnancy and throughout, prenatal vitamins can help reduce the risk of having a child with birth defects of the brain or spinal cord.

2. Iron
Iron is an important supplement for women in their 30s. Iron deficiency can arise in women who don't consume a lot of meat, athletes, pregnant women, and women with moderate to heavy menstrual cycles.

Taking an iron supplement can support your health, but be careful not to over-supplement with iron. Taking too much iron can cause vomiting, abdominal pain, and other symptoms. Iron overdose can be especially dangerous for kids, so if you are taking iron supplements, take care to ensure that they're out of the reach of children.

Dr. Jeff Gladd, an integrative physician, has commented about the importance of monitoring iron levels, "It is always best to work with your doctor to determine your iron needs. Having a percent saturation of iron and ferritin level done via blood work will help you know whether iron supplementation or your current dosing is right for you."

3. Antioxidants: Vitamin C and Vitamin E
Vitamin C and vitamin E are powerful antioxidants and support healthy skin from the inside out.

Vitamin C helps support the immune system and supports the creation of collagen, which supports skin's youthful, soft, and elastic appearance. Due to their antioxidant properties, vitamins C and E may even help maintain skin health over time. Many people even apply vitamin E oil topically to skin injuries to help prevent scars or speed up the healing process.
The best vitamins and supplements for women in their 40s

1. Fish oil
Women in their 40s generally have a unique set of nutritional needs. Women at this stage are preparing to enter peri-menopause, the stage that precedes menopause, and may start to experience hot flashes. Fish oil, which contains healthy omega-3 fatty acids, is a great supplement to support overall health during this time. It also supports heart and brain health, both of which are essential for maintaining well-being beyond the 30s.

Dr. Gladd advises that not all fish oils are equal. "When looking for fish oil, be sure to opt for wild-caught fish sources and versions tested to be free of mercury and other toxic components."

2. Vitamin B-Complex
A vitamin B-complex is made up of 8 vitamins — thiamine (B1), riboflavin (B2), niacin (B3), pantothenic acid (B5), vitamin B6, biotin (B7), vitamin B12, and folic acid. These B vitamins work together and individually to support mood, digestion, sleep health, and likely a welcome boost of energy since they help convert food into fuel. They also support the cardiovascular system and can help maintain nail, hair, and skin health.

The best vitamins and supplements for women in their 50s

Vitamins and supplements can help support health through menopause. For women in their 50s, menopause is often a significant change that affects the body. High priority supplements for women in their 50s include vitamin D, calcium, turmeric, and omega-3 fatty acids.
1. Vitamin D and Calcium
Vitamin D is an especially important vitamin for women in their 50s. By helping the body absorb calcium from food, vitamin D helps promote bone health. Taking vitamin D in conjunction with calcium can help support and maintain healthy bones.

2. Black Cohosh
It can be stressful to try and determine which supplements are helpful during menopause that won't cause side effects or affect your health negatively. Black Cohosh is often a recommended supplement because it may offer benefits such as supporting healthy aging and hormone support.

3. Turmeric
Turmeric is another great supplement for women in their 50s. Turmeric supplements are made from turmeric root, a plant grown in India and other regions. Turmeric is a yellow spice commonly used in Indian food, like curries, and has been used in traditional Indian medicine for centuries.