Home
/
BUY Sheneed TRACK UTI PROBIOTICS Supplements-60 Capsules AND GET FREE Sheneed TRACK UTI PROBIOTICS Supplements-60 Capsules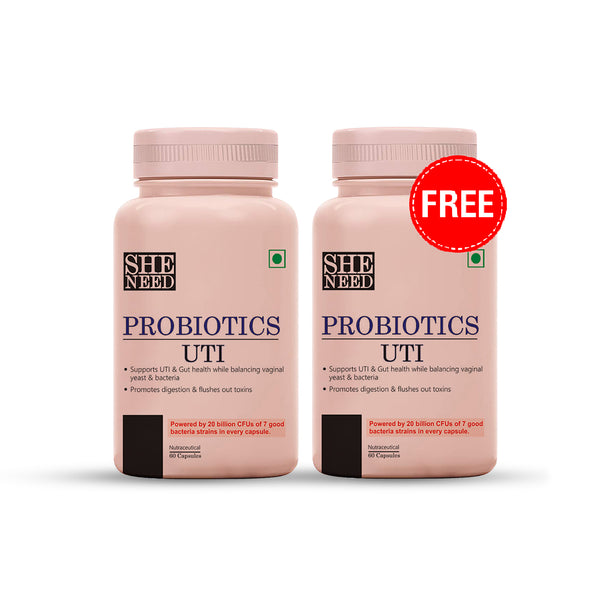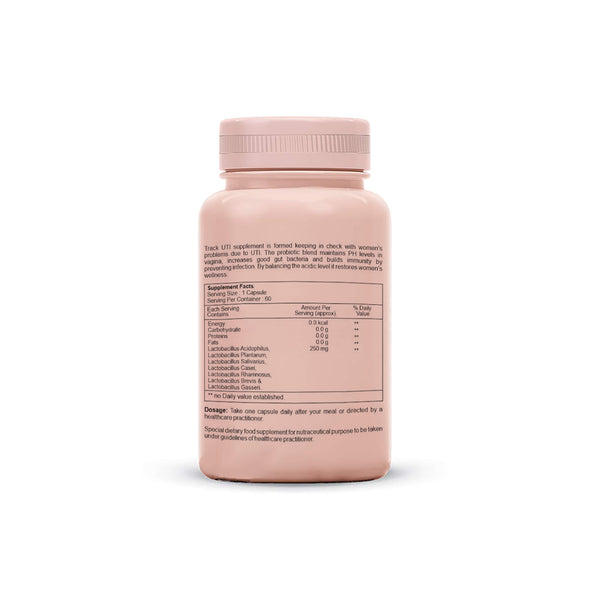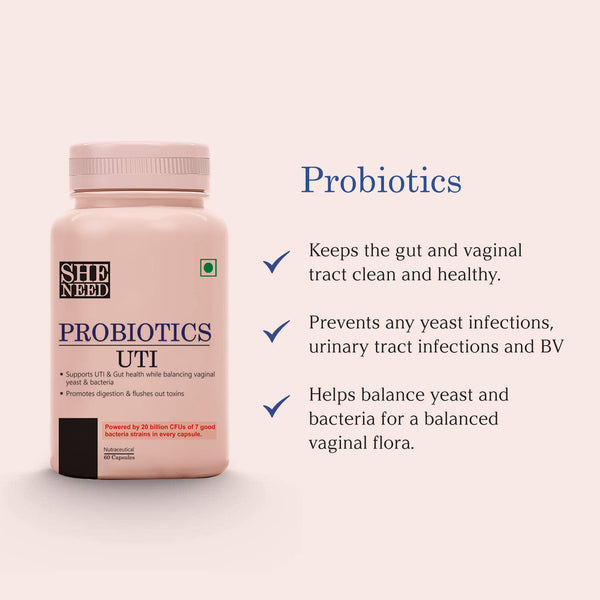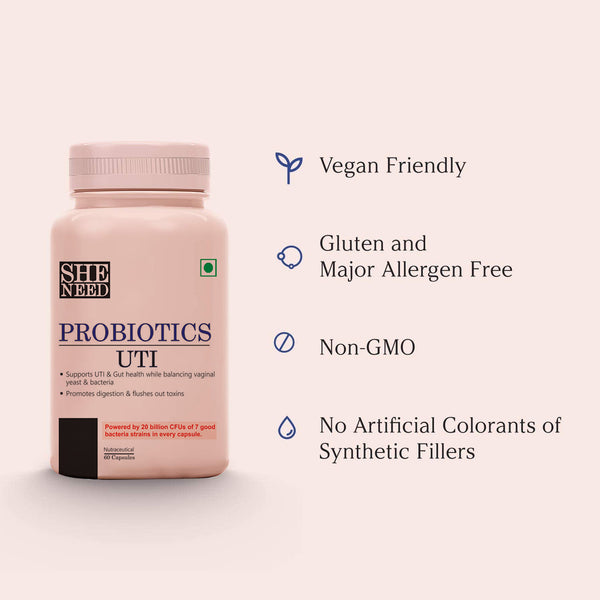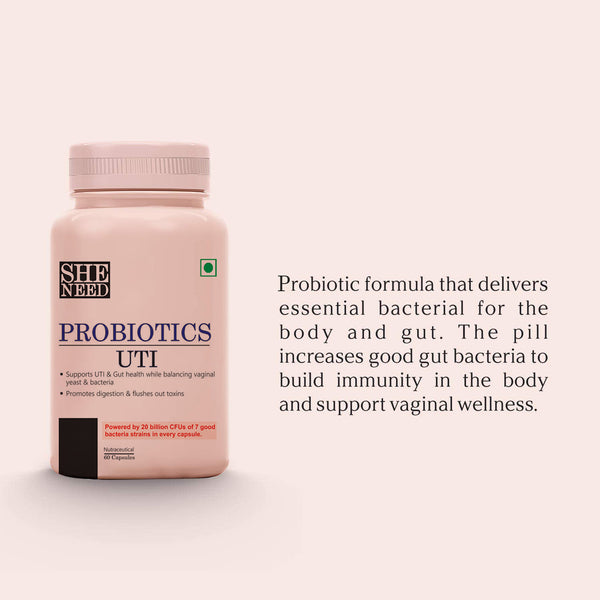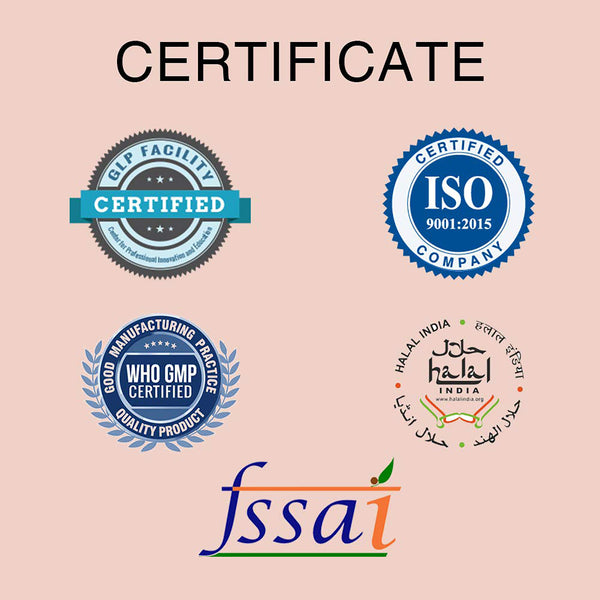 BUY Sheneed TRACK UTI PROBIOTICS Supplements-60 Capsules AND GET FREE Sheneed TRACK UTI PROBIOTICS Supplements-60 Capsules
SHENEED: BEAUTY
BUY Sheneed TRACK UTI PROBIOTICS Supplements-60 Capsules AND GET FREE Sheneed TRACK UTI PROBIOTICS Supplements-60 Capsules
Track UTI supplements have been made, keeping in mind the women's biology. The probiotic bacteria maintains the urinary tract health while balancing vaginal yeast and natural bacteria. The pill increases good gut bacteria to build immunity in the body and support vaginal wellness. The bacteria prevents any yeast infections and maintains the acidic PH level by restoring the vaginal health. The TRACK UTI have been made with 8 strains of lactobacillus bacteria which occurs naturally in the vagina. 
Lactobacillus Acidophilus, Lactobacillus Plantarum, Lactobacillus Salivarius, Lactobacillus Casei, Lactobacillus Rhamnosus, Lactobacillus Brevis, Lactobacillus Gasseri
Suggested Use: - Take 1 Capsule daily with a meal or as directed by a healthcare practitioner
 Track UTI has a special probiotic formula that delivers essential bacterial for the body and gut.
The track UTI pills keeps the gut and vaginal tract clean and healthy.
It prevents any yeast infections, urinary tract infections and BV.
The supplement helps balance yeast and bacteria for a balanced vaginal flora.
The supplement acts according to the hormone changes and treats the inflection.