Home
/
SheNeed Prenatal & Postnatal Vitamins Pregnancy & Post Pregnancy Supplements For Mother & Baby's Overall Development- 60 Capsules (Pack Of 2)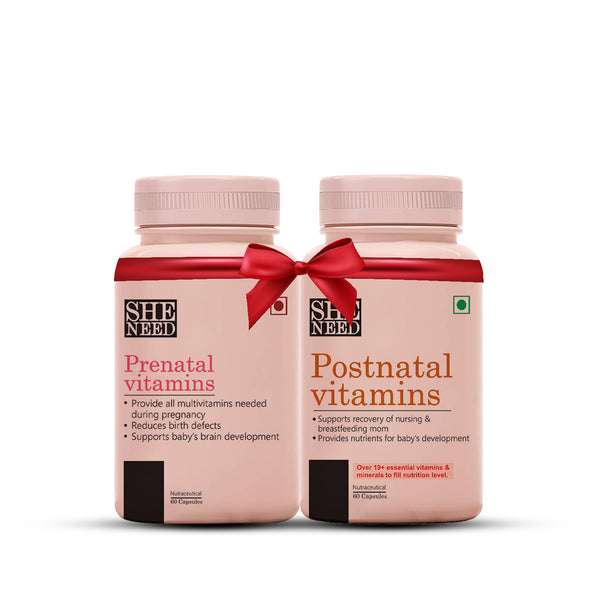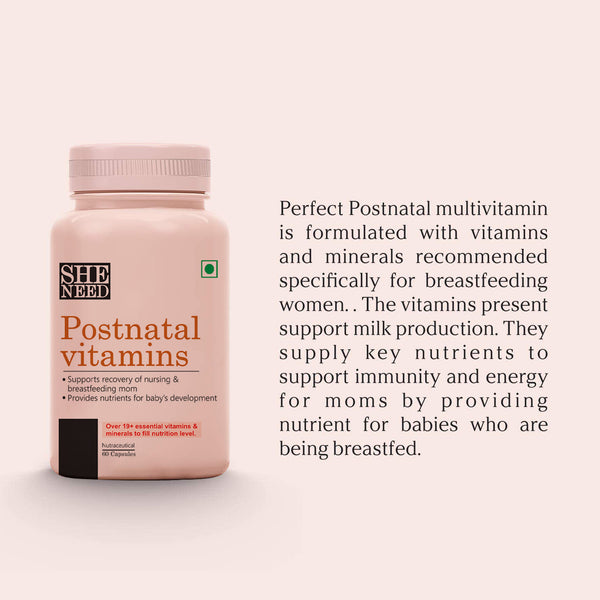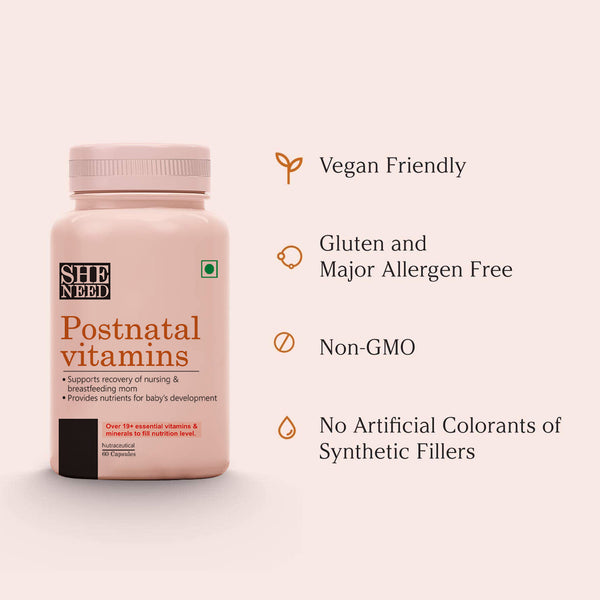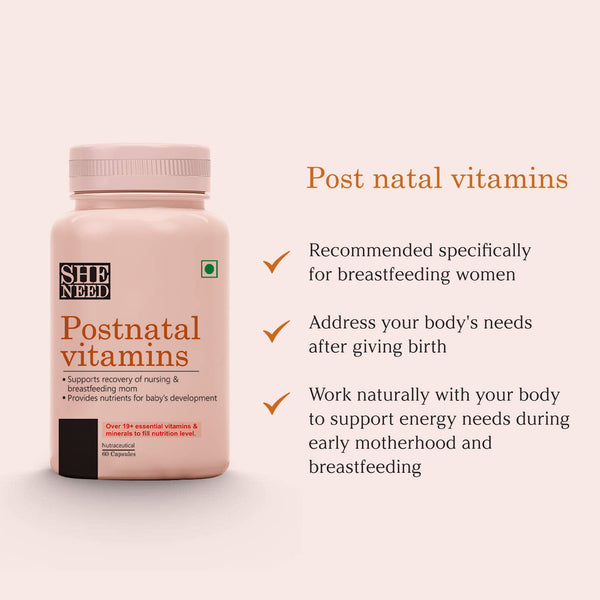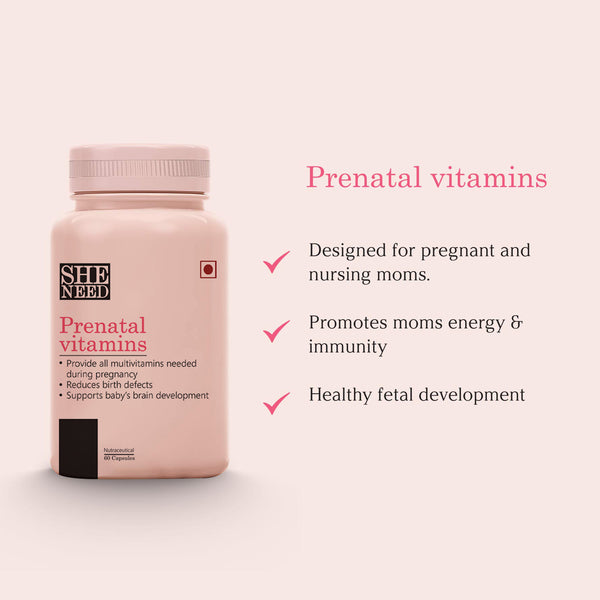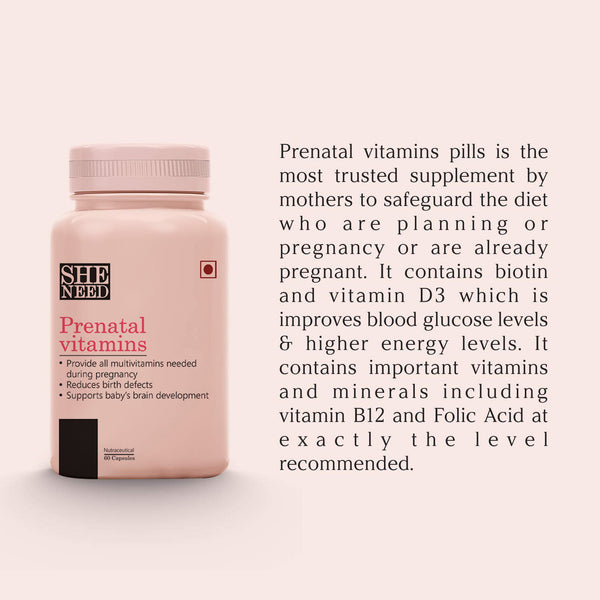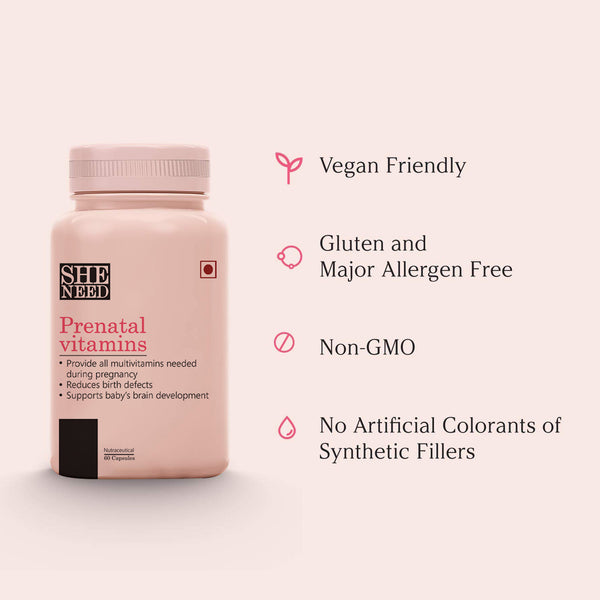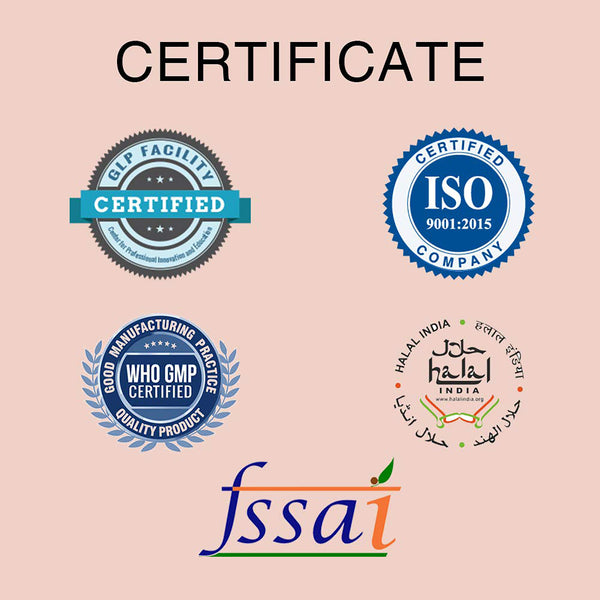 SheNeed Prenatal & Postnatal Vitamins Pregnancy & Post Pregnancy Supplements For Mother & Baby's Overall Development- 60 Capsules (Pack Of 2)
SheNeed Prenatal & Postnatal Vitamins Pregnancy & Post Pregnancy Supplements For Mother & Baby's Overall Development- 60 Capsules (Pack Of 2)
SHENEED: BEAUTY
SheNeed Prenatal & Postnatal Vitamins Pregnancy & Post Pregnancy Supplements For Mother & Baby's Overall Development- 60 Capsules (Pack Of 2)
Prenatal vitamins pills is the most trusted supplement by mothers to safeguard the diet who are planning or pregnancy or are already pregnant. It contains biotin and vitamin D3 which is improves blood glucose levels & higher energy levels. It contains important vitamins and minerals including vitamin B12 and Folic Acid at exactly the level recommended. It also contains Biotin, Pantothenic Acid and Vitamin D3, the level now recommended by experts for pregnancy.Post natal vitamins pills are primarily women or with ingredients such as DIM made especially for nursing mothers. The vitamins present support milk production. They supply key nutrients to support immunity and energy for moms by providing nutrient for babies who are being breastfed. It is maintain health and produce nutritious breast milk, nursing moms need to be sure to eat a well-balanced diet, stay adequately hydrated and get plenty of rest
Vitamin C, Vitamin B3, Vitamin E, Vitamin B5 ,Vitamin B6, Vitamin B1 , Vitamin B2, Vitamin B9, Vitamin K, Vitamin B7, Vitamin D3, Vitamin B12, Magnesium, Iron , Zinc, Copper, Iodine, selenium, Natural mixed carotenoids, DHA
Suggested Use: - Take one tablet Capsules daily after your meal or directed by a healthcare practitioner
Perfect Postnatal multivitamin is formulated with vitamins and minerals recommended specifically for breastfeeding women, including fermented Iron, Vitamin B6, Iodine and Vitamin D3.
Body Nourishing To help address your body's needs after giving birth, Perfect Postnatal delivers whole-food fermented Iron‡ - required for red blood cell production - as well as the most active form of Folate, Methylfolate.
PROMOTES MOMS ENERGY & IMMUNITY: Our Potent Blend of B Vitamins helps Moms get the extra boost of energy to be active throughout the day. Vitamin C & Zinc help boost immunity for mothers.
A PRENATAL MULTIVITAMIN THAT MOM & BABY CAN ABSORB: We use non-constipating, non-nauseating Chelated Iron which is easily absorbed by you & your baby. Chelated Iron which is the best form of Iron during pregnancy helps support natural energy throughout the day.
DHA & Methyl folate help support healthy Brain, Eye & Spinal Cord growth. Calcium & Vitamin D help support Bone Health for moms and their babies.