Home
/
BUY SheNeed Feminine Vaginal Douche-Fresh Scent- With Ph-3.5. Daily Vaginal Cleansing And Protection From UTI, Fungus & Yeast - 133 ML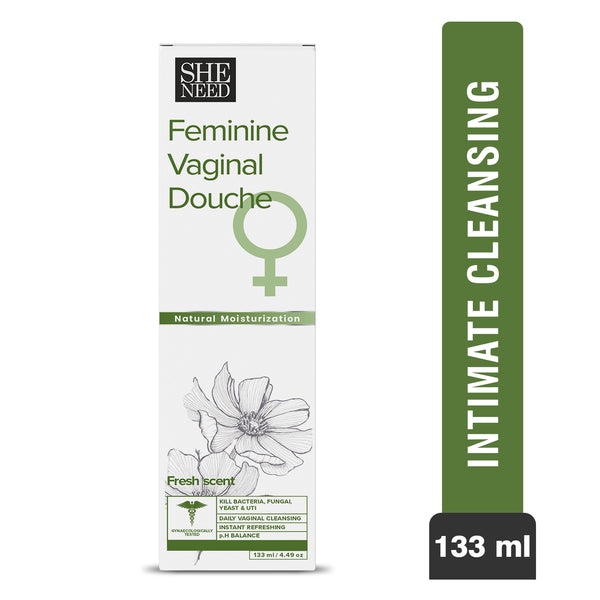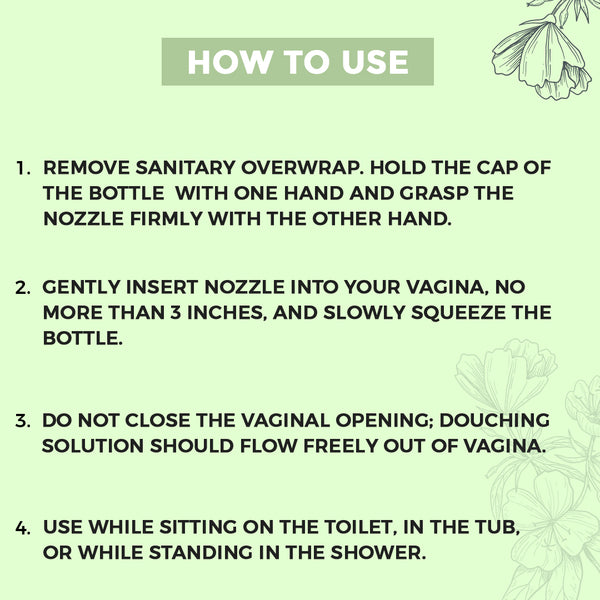 BUY SheNeed Feminine Vaginal Douche-Fresh Scent- With Ph-3.5. Daily Vaginal Cleansing And Protection From UTI, Fungus & Yeast - 133 ML
SHENEED: BEAUTY
BUY SheNeed Feminine Vaginal Douche-Fresh Scent- With Ph-3.5. Daily Vaginal Cleansing And Protection From UTI, Fungus & Yeast - 133 ML
• Douching is washing or cleaning out the inside of the vagina with water or other mixtures of fluids.
• Douche usually refers to vaginal irrigation, the rinsing of the vagina, but it can also refer to the rinsing of any body cavity.
• The mild, yet effective, pH-balanced formula has been gynecologist tested for gentleness to make sure you're getting the proper attention you so rightly deserve without irritation.
• Help in to keep the intimate area protected and comfortable and Suitable for daily use by all women in all age groups.
• Free of parabens, sulphates, alcohol, silicon, artificial colors and aluminums.
[BENEFITS]
• Kills bacteria, Fungi, yeast & UTI
• Vaginal cleansing
• Maintain PH balance
Tea Tree Oil, Thyme Extract, Coco Amidopropyl Betaine, Coco Diethanol Amide

Suggested Use:- Gently squeeze the bottle to take few drop of intimate wash, apply externally to intimate area wash away.
Douching is washing or cleaning out the inside of the vagina with water or other mixtures of fluids.
Douche usually refers to vaginal irrigation, the rinsing of the vagina, but it can also refer to the rinsing of any body cavity.
The mild, yet effective, pH-balanced formula has been gynecologist tested for gentleness to make sure you're getting the proper attention you so rightly deserve without irritation.
Help in to keep the intimate area protected and comfortable and Suitable for daily use by all women in all age groups.
Free of parabens, sulphates, alcohol, silicon, artificial colors and aluminums.
Form: Feminine Vaginal Douche.
Ideal For: Women.
Skin Type: All skin types.
Application Area: Feminine Vaginal Douche.
Goodness: Free from Sulphates, Parabens, Cruelty Free & Mineral Oils.