Home
/
SheNeed Collagen Hair Shot with Protein, Biotin & Collagen -15g x 30 Sachets AND GET FREE CGG Cosmetics Lavender oil for Hair Quality -15ml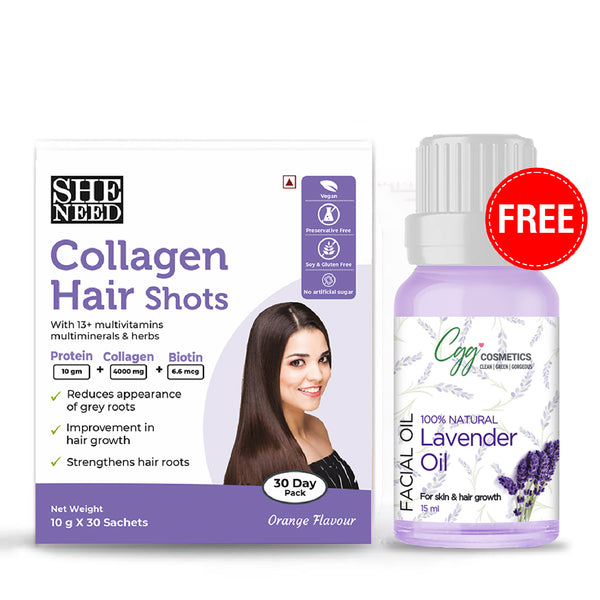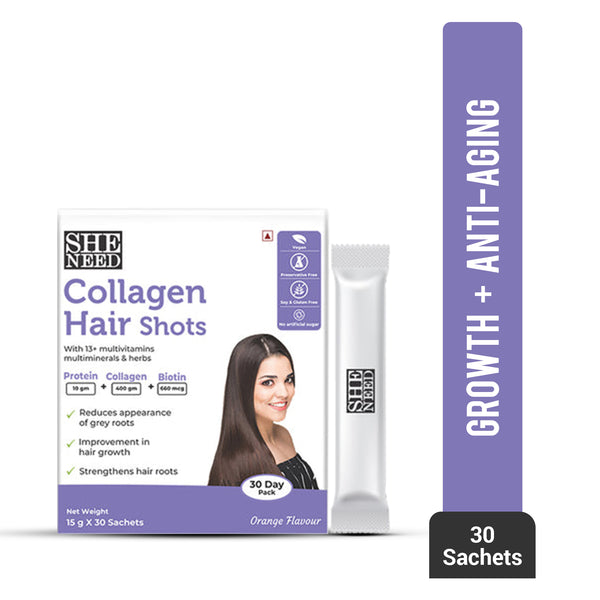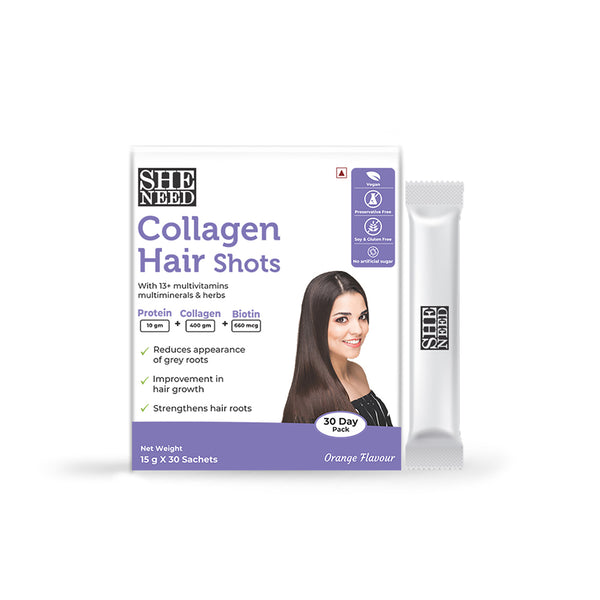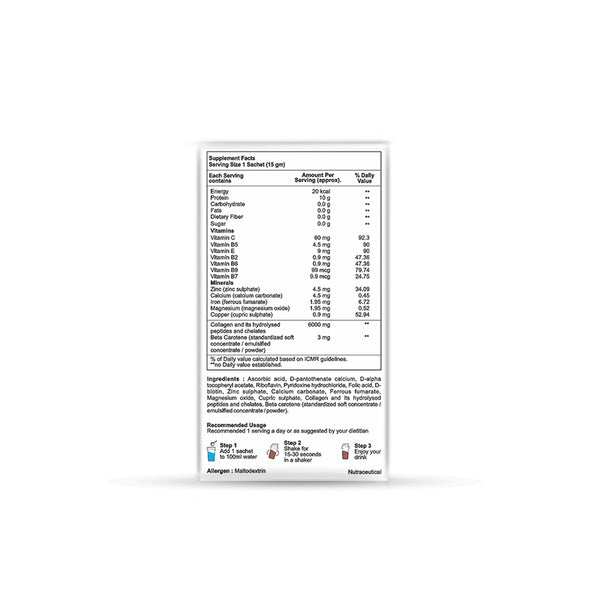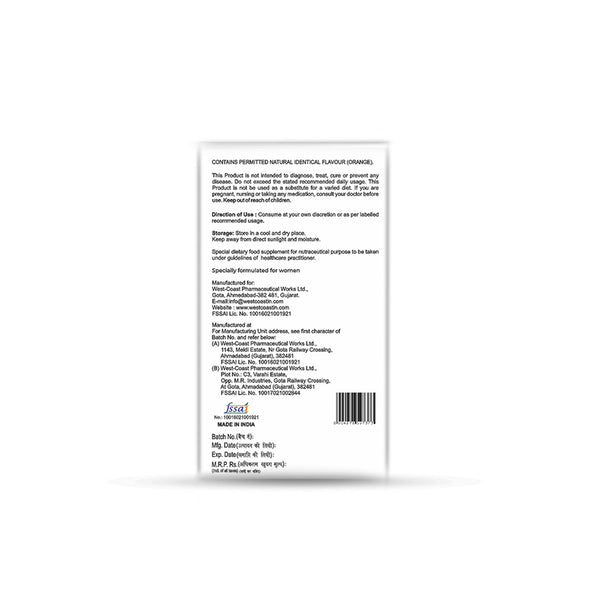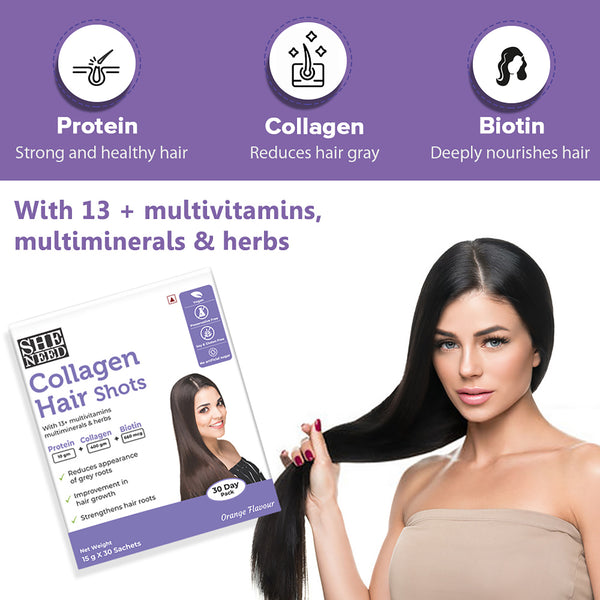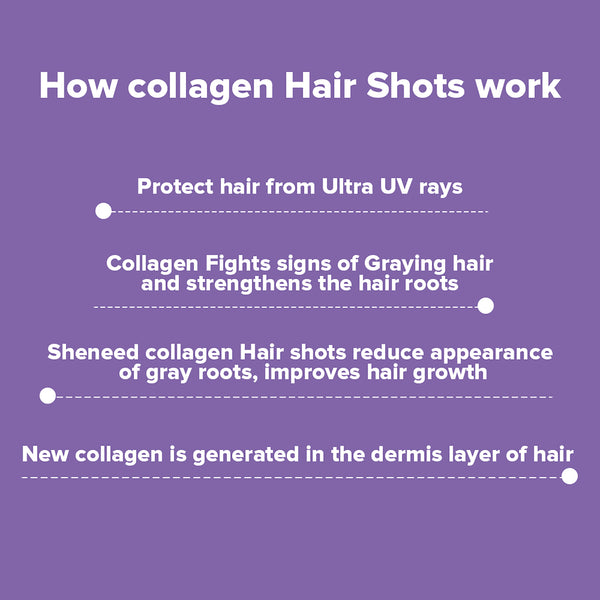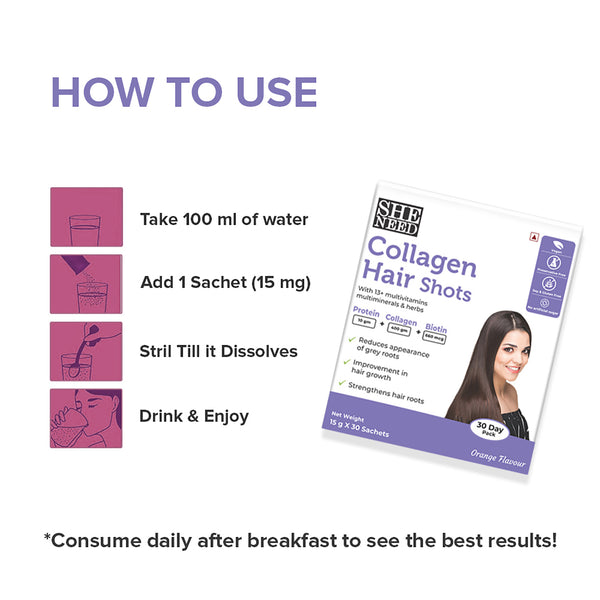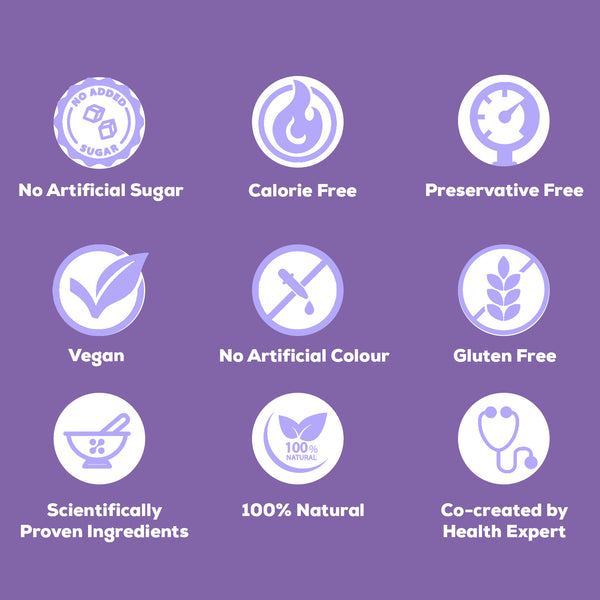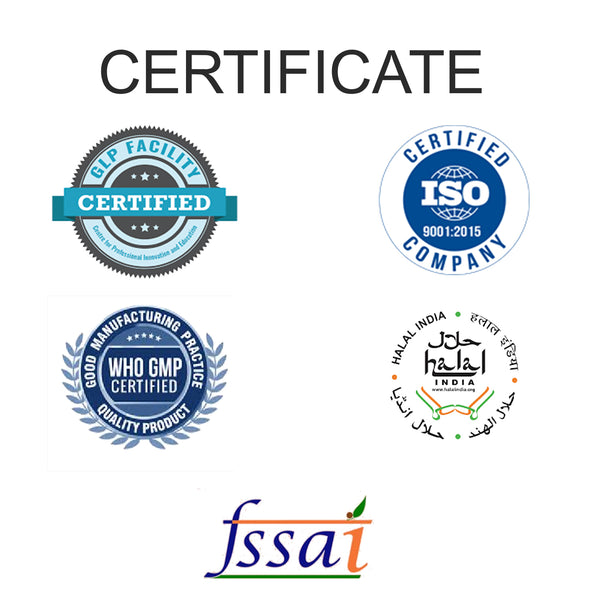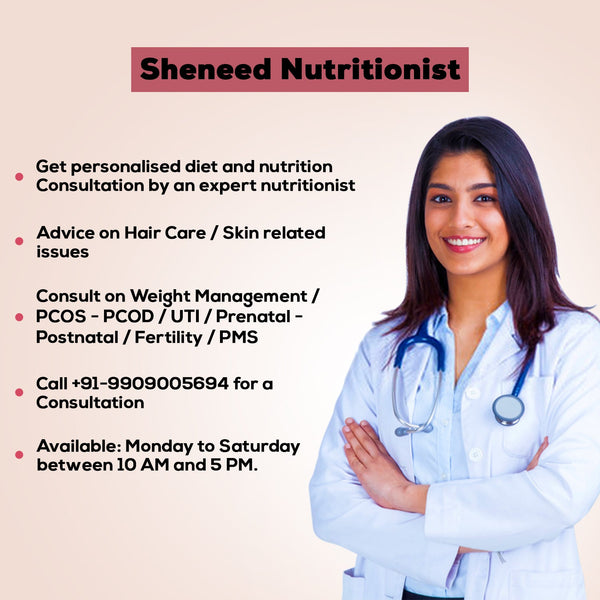 SheNeed Collagen Hair Shot with Protein, Biotin & Collagen -15g x 30 Sachets AND GET FREE CGG Cosmetics Lavender oil for Hair Quality -15ml
SHENEED: BEAUTY
SheNeed Collagen Hair Shot with Protein, Biotin & Collagen -15g x 30 Sachets AND GET FREE CGG Cosmetics Lavender oil for Hair Quality -15ml
MARINE COLLAGEN: This collagen is obtained from a marine source (fish) and is 1.5 times better than the other sources due to its low molecular weight and high absorption capacity. This marine collagen contains type 1 collagen, which is 85% of the collagen in our skin and is the basic component of the structure of our skin. 
COLLAGEN FOR THE SKIN: Marine collagen Contains VITAMIN C, which contributes to the formation of collagen and protects the skin cells from oxidative stress.
HEAL YOUR BODY FROM THE INSIDE: We need a collagen supplement to replace what is lost with age. From the age of 30 our collagen level drops by 1.5% per year. As we age, our bodies produce less collagen, which can lead to dry skin, wrinkles and decreased skin elasticity. 
DIGESTIVE AND ORGANIC AVAILABLE: The bioactive marine collagen in Sheneed is hydrolysed to help the body digest and absorb it more easily. Studies have shown that more than 90% of collagen peptides are digested and available in connective tissue within hours of ingestion. This quick availability ensures the effect.

[BENEFITS]
Collagen Hair Shot by Sheneed Nutrition is a premium collagen boost that provides optimized collagen nutrition to specifically support and support the health and beauty of hair with 10,000 mg of high quality hydrolysed bovine collagen and other important ingredients. There is no more effective and bioavailable way to supplement collagen. 



Hydrolyzed Collagen,vitamin C,Biotin

Suggested Use:-  As a dietary supplement for adults, take 1-2 shots daily between the meals, or as directed by the aid practitioner.